As of spring 2021, SIS Abroad is no longer accepting applications for this program. 
St. Petersburg State University St. Petersburg, Russia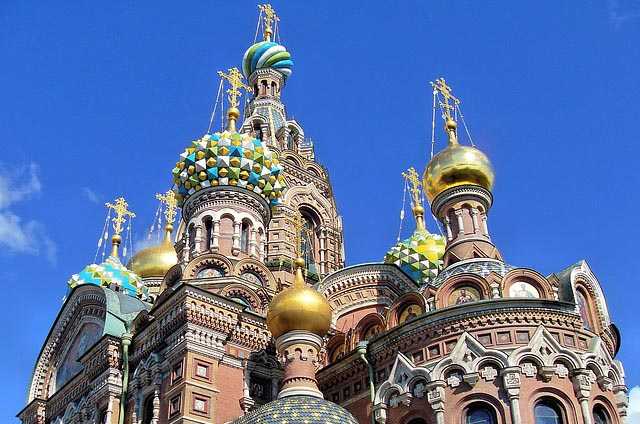 St. Petersburg State University (SPbU), the oldest university in Russia, was founded by Peter the Great in 1724 as part of his educational and modernization reforms. Having remained a foremost center of learning despite the political turmoil throughout the country's history, the University now features seven Nobel Prize winners among its faculty and feature Vladimir Putin, Dmitry Medvedev, and Vladimir Lenin among its alumni. The School of International Relations (SIR) at SPbU is a member of the Association of Professional Schools of International Studies (APSIA) and boasts over 1,000 full-time faculty who teach its 1,000-plus students. With over 200 exchange and internship programs with international universities, SIR is uniquely poised (indeed, given its location on the Baltic Sea) to connect St. Petersburg and Russia at large with the rest of the world.
Academic Calendar
Fall Semester

September - January

Spring Semester

February - June
Students who wish to attend SIR during the fall semester may be able to arrange accommodations to complete all coursework and exams by late December. However, this is not guaranteed, and classes/exams are scheduled until late January.
Courses
Students will enroll as full-time students for one semester alongside SIR graduate students, and earn up to 9 credits toward their graduate degree from AU.
Programs of study include:
International Relations 
American Studies
Baltic and Nordic Studies
CIS Studies
Diplomacy of the Russian Federation and Foreign States
European Studies
History of International Relations
International Cooperation in the Sphere of Environment and Development
International Humanitarian Links
Pacific Region Studies
Strategic Studies
Theory of International Relations and Foreign Policy Analysis
World Politics
Language Requirement
Courses in the International Relations program are conducted in English. All other programs are conducted in Russian.
Students who wish to take a program conducted in Russian are required to demonstrate proficiency as part of their application.
Students also have the opportunity to take beginner-level Russian language courses to improve their language skills without incurring additional costs.
This program is compatible with Global Governance, Politics, and Security; Comparative Regional Studies; U.S. Foreign Policy and National Security; Intercultural and International Communication; and Global Environmental Politics.
Students may take courses in any graduate program provided the student meets the stated academic requirements.