Geopolitical Frontiers in the Black Sea-Caspian Region In-Person Summer Course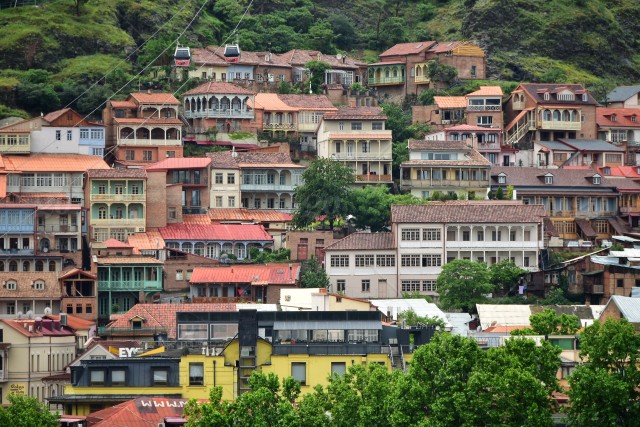 Based off the previous summer study abroad course in Georgia, this course will provide students with a broad knowledge and understanding of the Black Sea-Caspian Region. Students will gain a strategic overview of the historic and recent developments, which led to formation of the current security, political and economic environment in the region. Through class discussions, expert panels, and lectures from regional and American practitioners, students will be exposed to multiple internal and external factors affecting the Caucasus and Central Asia including; interests of major powers and conflicting foreign policy priorities of the regional countries; status of governance, efficiency of the states, and problem of corruption; impact of pandemics on regional economies; past experience of macro growth in some countries due to natural resources; employment as a security issue and key measure of state legitimacy; misallocation of natural, human and economic resources; status of civil society; private sector development, investments and business climate, etc.
Program Dates
June 26 - July 10, 2022
15 days of classes and cultural excursions
Program Fees
All students are responsible for 3 credits AU tuition and normal student fees charged to their student account. Additional program fee of $2500 will apply, designed to cover lodging, ground transportation, excursions, and some meals. More details to be announced. 
Course Objectives
Develop a clear understanding of the origin and historic development of the regional states and great power influence in the region
Learn about major challenges of the region, dominated by conflicts, as well as challenges like demographic trends, unemployment etc.
Explore the opportunities for potential positive political and economic developments in the region.
Gain a thorough understanding of significance of the regional energy and transportation infrastructure development, linking Europe and Asia;
Learn about business environment, risks and opportunities of doing business in the region, and successful risk mitigation strategies.
Learning Outcomes
Define political and economic geography and historic origins of the Black Sea-Caspian region
Define regional states' foreign-security policies and domestic political development
Critically analyze existing and potential challenges and conflicts of the region
Apply IR theory elements learned in other classes to this region
Define the basic economic and energy security issues for broader Eurasia;
Critically analyze alternative strategies for energy security;
Mamuka Tsereteli

Sr Adjunct Professorial Lecturer SIS-School of Intl Service
Students can register for this course through the normal American Univeristy Schedule of Classes and registration process. Note: This course may be delayed in appearing in the schedule of classes - please check the AU Schedule of Classes often for updates.
The Program invites applications from graduate students attending all schools at American University. Graduate students with interests in comparative political systems, global governance, history, geopolitics, international security, and energy policies are invited to apply. Students must demonstrate academic achievement, an interest in issues covered in the seminar and the ability to adapt to a cross-cultural environment.