Project Design, Monitoring, and Evaluation Yogyakarta, Indonesia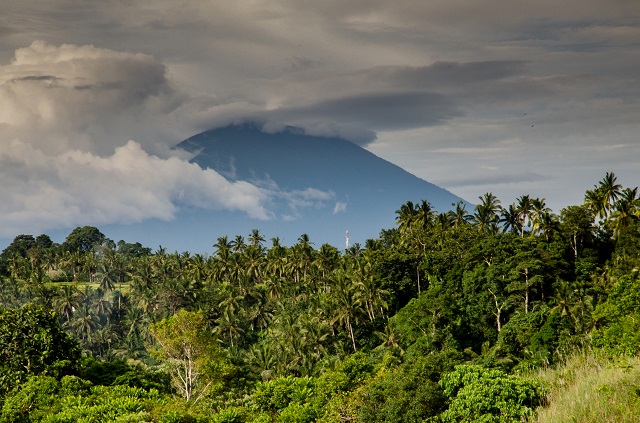 This 3-credit graduate-level practicum will spend roughly two weeks in Yogyakarta, Indonesia conducting project design, monitoring, and evaluation with local NGOs in the country. The partner for the practicum will be VIA, a non-profit organization that specializes in cross-cultural understanding and transformative education programs in Asia and the United States. VIA will coordinate with local partner NGOs to determine what specific needs that students can fill for them related to the design or evaluation of projects. Local NGOs will likely include organizations that work in public health, human rights, development, interfaith dialogue, and other areas.
Program Dates
Pre-departure workshops

June

Two Week Travel to Yogyakarta

July 1-13, 2018*

Follow-up meetings in Washington, DC

July 25

Follow-up report due to VIA

mid-August


*Dates subject to change
Program Fees and Deposit
Deposit: All students accepted to the program must confirm their spot by paying a non-refundable $300 deposit, to be applied towards tuition for the program.  
Program Fee: $1,000. The program fee covers in-country transportation, most meals, housing and excursions. 
All students are responsible for 3 credits AU tuition, international airfare, immunizations, etc.
Course
For this graduate level 3-credit practicum course, teams of students will work with their assigned NGO to fulfill these needs, to be determined by the organizations. In some cases, this might be helping the organization to conceptualize and design a project or relevant grant proposal. In most cases, students will be evaluating one of the local partner's projects and helping them to assess their impact.
Students may also assist NGOs in setting up monitoring and evaluation strategies and processes for current and future projects. Each team will also be paired with an individual from a local NGO who will take part in all class sessions to maximize collaborative learning.
At the end of students' time in the program, students will lead a 2-3 day training for local NGOs in Yogyakarta on Project Design, Monitoring, and Evaluation, where they will integrate what they have learned to train community partners so that they can effectively plan, implement, and evaluate their future projects.
Students will also provide a training manual for VIA that they can use in the future to help in training their partners on project design, implementation, and assessment. Finally, students who conduct evaluations for partner NGOs will submit reports to them on their findings. Students will develop concrete project design, monitoring, and evaluation skills such as the ability to support the design of a theory of change and Logframe relevant to project goals, develop evaluation tools, collect and analyze data using these tools, and teach these skills to civil society organizations in an international context.
Clients
Confirmed Organizations for 2018: 
PKBI (Planned Parenthood, Indonesia, Jogja Chapter),  
LBH (Legal Aid, a human rights organization similar to the ACLU),
Mitra Wacana (a local NGO working on combatting human trafficking and violent extremism through community-based programs), and  
Sapda which advocates for the rights of women, children and people with disabilities.

Alexander Cromwell

Instructor SIS - School of International Service
Applications Open: January 23, 2018
Applications Close: February 21, 2018 11:59 PM 
All graduate students meeting the practicum prerequisites are welcome to apply to this program. Students should have a background, demonstrated through coursework or applied experience, in program evaluation, quantitative or qualitative research methods, in addition to program and/or curriculum design and implementation.