Palestinian-Israeli Cooperation for Peacebuilding Israel and Palestine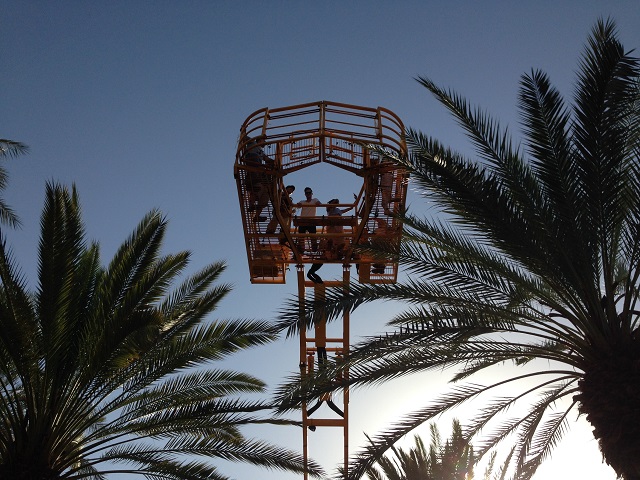 Overview
This practicum focuses on analyzing the development and peace building-related motivations and expectations of Israelis and Palestinians who cooperate together on a water-energy-food nexus project. For 2018, the practicum will focus on the Arava/PWEG collaborative project "Green Technologies in Cooperative Date Farming", a three-year project launched in 2017 with funding from the Conflict Management and Mitigation Program of the US Agency for International Development. This project seeks to engage Palestinian and Israeli farming communities in joint cooperative and learning efforts, as a peace and confidence building measure. The principal research tasks of the practicum are still being negotiated with the partners, but will consist primarily of an assessment of the project's program at its midway point.
Program Dates
Tentative On-Campus Meetings: May 14, June 8-9. There will also be 1-2 meetings upon returning to the U.S. to prepare final report and present to the client (s) (virtually).
Travel to Israel/Palestine: June 23-July 6, 2018
Program Fees & Deposit
Deposit: All students accepted to the program must confirm their spot by paying a non-refundable $300 deposit, to be applied towards tuition for the program.  
Program Fee: Students will be required to pay a $1,450 program fee. The program fee covers in-country transportation, most meals, housing and excursions. 
All students are responsible for 3 credits AU tuition, international airfare, immunizations, etc.
Course
In the process, students will become familiar with the wider transboundary cooperation efforts of AIES, PWEG, and other organizations in the region. They will study the theory and practice of environmental peacebuilding, learn about the challenges and opportunities of conducting research in a conflict setting, and develop skill in rapid-appraisal techniques, interview methods, and related skills. During the filed portion of the practicum, they will meet practitioners working for these NGOs as well as the beneficiary-participant parties of the project. They will also meet Israeli and Palestinian officials whose governance practices have bearing on water, cooperation and peace in the region.
Team members will undertake desk-study and research design work in Washington early in the summer of 2018; travel to the region for two weeks to collect data in the field through participant-observation, interviews, focus groups, and archival work at the project sites; and produce a report that will be submitted to the partners to help them assess, improve, and further develop their activities.


The course will run approximately from May 12 to July 15. From May 12 onwards, students will begin reading intensively in preparation for their theoretical and field word. In May-June, students will have a period of intensive preparation at AU, followed by ten days of field work in Israel and the West Bank. In June-July, students will allocate a focused period back at AU for final report preparation and presentation. Editing of the final report may extend beyond the July 15th date. An optional public presentation of the report at SIS will occur early in the fall semester.

Eric Abitbol

Adjunct Professorial Lecturer SIS-School of Intl Service
Ken Conca

Professor SIS-School of Intl Service
Applications Open: January 23, 2018  
Applications Close: February 21, 2018 11:59 PM 

This practicum is open to all SIS graduate students meeting the practicum requirements and may be of particular interest to students studying Global Environmental Policy, Natural Resources and Sustainable Development, International Peace and Conflict Resolution, International Development and Comparative and Regional Studies.
There are no specific course prerequisites, but an application's competitiveness will be enhanced by showing experience with or capacity for any of the following: relevant language skills; prior experience or field work in the region; coursework on or experience with water-energy-food governance; prior work on water-energy-food projects; and coursework, experience or skills with peace and conflict resolution.