Fifty Years Since the 1967 Arab-Israeli War Jerusalem, Israel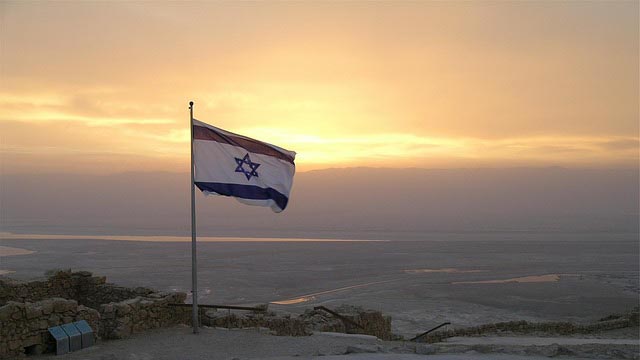 June 2017 marks the 50th anniversary of the 1967 War, a seminal event that showcased Israel's military prowess, expanded Israel's boundaries, and led to the occupation of territories inhabited by Palestinians. The 1967 War, also known as the Six Day War, is a critical juncture in the Arab-Israeli conflict in general and the Israeli-Palestinian conflict in particular. This course will explore the implications of this event by engaging a multitude of perspectives on the war, its implications, and the future of the conflict.
Program Dates
Pre-departure workshops

April/May (date TBA)

Arrival in Tel Aviv

May 31

Seminar program and site visits

June 1-18

Departure from Jerusalem (seminar-only participants)

June 18

Optional internships

variable dates
Course
In this 3-credit course, students will have the opportunity to spend significant time living, studying, and working in a region that is experiencing monumental social and political change. 
The seminar is designed to provide students with insight into Israel as a sovereign and international actor, and to the underlying dynamics of the country's unique political system, diversified culture, and myriad political, social, economic, and environmental issues. Through a combination of site visits and direct interaction with both governmental and non-governmental stakeholders, participants  will learn first-hand about ongoing efforts to address the Israeli-Palestinian conflict, Israel's security concerns, Arab-Israeli peacemaking, the special relationship between Israel and the United States, and the challenges brought forward by the desert ecology of the region.
SIS can also help students who participate in the seminar obtain an internship with a partner organization in Israel. The internship experience is not an integrated part of the seminar program and can be done for credit, or on a non-credit bearing basis for MA students only who wish to complete their professional experience requirement.

Guy Ziv

Assistant Professor SIS-School of Intl Service
Summer 2018: Priority application deadline is 11:59 PM EST February 22, 2018. If more space is available, applications will move to a rolling basis after this deadline until early March.
You will be notified by email with a decision regarding your nomination for study abroad. At that time, students will be required to submit a non-refundable deposit of $300.
The program invites applications from all US-based graduate students who have completed at least 6 credits with interests in comparative political systems, history, gender, human rights, international communication, international politics, Middle East area studies, international security, peace and conflict resolution, international development, and environmental conservation.