Program Evaluation in International Education Nairobi, Kenya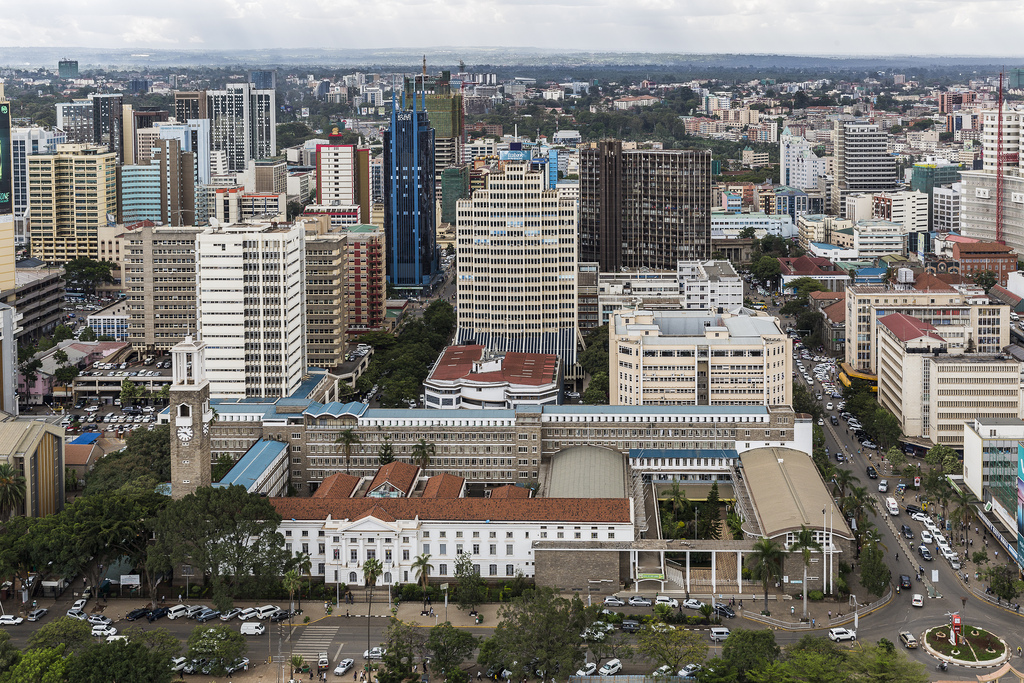 Overview
Practicum students will partner with Dignitas, an education-focused NGO working in nonformal communities in Nairobi, Kenya, to conduct a program evaluation on the organization's new model. About to enter its 10th year of work in building the capacity of teachers and school leaders in nonformal community schools, Dignitas will be rolling out a newly refined program model designed for scale in early 2019. They are moving from working with a small group of 40 schools to expanding the organization's impact to the education system more broadly. Students will support the organization in thinking about how to meaningfully evaluate system-wide impact, will have an opportunity to design a wide-scale impact evaluation, and along the way, will learn about the social, political and economic dimensions of educational development efforts in Nairobi. 
Information Session:
January 30, 2019, 4:30-5:30 PM, SIS 112F - All Information Sessions
Program Dates
On-Campus Meetings

May 14, 16, 21, 23, 28, 30 5:30-8:00 pm
June 13 5:30-8:00pm (virtual), June 27 (early morning EST) to present virtually to client

Dates Abroad

June 2-9, 2019
Program fee
The program fee is $1,200 and covers in-country housing and transportation, some meals, cultural activities and other costs related to operating the program. The program fee will be charged to your AU Student Account in addition to your tuition at the time of registration by the SIS Office of Experiential Learning.
All students are responsible for 3 credits AU tuition, international airfare, visa fees, in-country transportation outside of program, most meals and immunizations.
Course
Nairobi is an ideal place to study these issues, as the community school context is very robust in the nonformal communities. Dignitas' new programmatic focus on system-wide impact is well-timed, and will situate students to be exposed to and prepared to engage with a cutting-edge issue in international educational development. Indeed, community schools (especially for-profit community schools) are a growing global phenomenon of great interest to international development practitioners, educators, community activists, scholars, corporations, and economists. Nairobi is a rich context within which to understand and explore the ways to measure the impact of educational NGOs on local public systems. This is an opportunity for students to build their understanding of the complex social, organizational and political landscape shaping education in Nairobi.
Practicum students will be developing and pilot testing a qualitative evaluation toolkit to track the results of the partner organization, Dignitas', extensive teacher leadership development program. In Nairobi, practicum participants will work with Dignitas and its local community partners to gather data to inform the development of these metrics, pilot testing of evaluation tools as appropriate. Based on the results of the pilot tests, practicum participants will produce a final evaluation toolkit along with an associated handbook for the organization to launch at its fall training institute.
Upon completion of the practicum, students will have gained important skills in the fields of program evaluation, communications strategy and content creation, intercultural awareness and research, and consulting.

Amanda Taylor

Asst Vice President, Diversity, Equity, Inclusion Campus Life
Applications Open

January 22, 2019

Applications Close

February 22, 2019 11:59 PM EST
While all graduate students meeting the practicum prerequisites are welcome to apply to this program, special consideration will be given to students with interest, coursework, and experience in international education, leadership development, community development, experience in the Americas and intercultural relations and communication. All students should have some prior experience with or coursework in qualitative data analysis; project or program evaluation skills and coursework are particularly helpful.