This program has been cancelled for summer 2018.
United States-Mexico Relations Mexico City, Mexico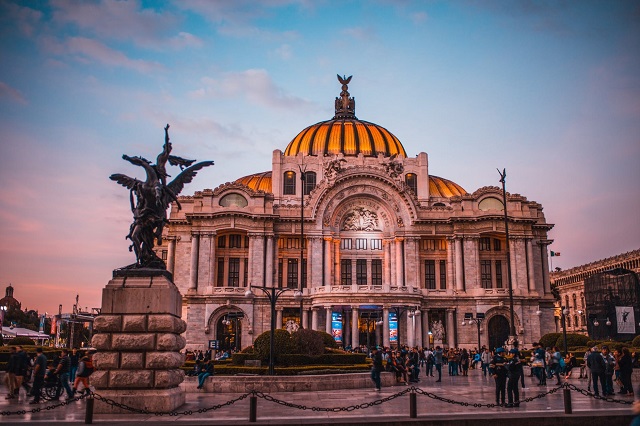 Overview
The U.S.-Mexico relationship is on a knife's edge, primarily due to political change in both countries. There is a complex web of issues that unites the two governments, both politically as well as economically, AND that also divides them. The issues range from free trade to security (and not only border security) to corruption to immigration to environmental challenges to intelligence sharing and more.
This 3-credit graduate-level course will study many of these issues and will make policy recommendations to the U.S. Government that will also reflect the national interests of the Government of Mexico. Students will spend about two weeks in Washington, D.C. interviewing U. S. Government and Mexican Govt. officials, scholars, non-profit organizations that study Mexico, and representatives of business and labor organizations involved with Mexico. The class will then spend about one week in Mexico City interviewing officials at the U.S. Embassy, officials in the Mexican Government, Mexican academics, representatives of Mexican civil society organizations, journalists, and others.
Program Dates
Mid-May- Meeting in DC
Early/Mid-June- Group Travel to Mexico
Exact dates to be determined.
Program Deposit & Fees
Application Fee: All students are required to submit a non-refundable $50 application fee at the time of completing their online application.

Deposit: All students accepted to the program must confirm their spot by paying a non-refundable $300 deposit, to be applied towards tuition for the program.

Program Fee: Students will be required to pay a program fee. All program fees will be announced in January 2018. The program fee covers in-country transportation, most meals, housing and excursions.

All students are responsible for 3 credits AU tuition, international airfare and immunizations.
Course
Each student will be required to write one 25-page paper outlining their policy recommendations.
Sally Shelton-Colby

Distinguished Diplomat in Residence SIS-School of Intl Service
Summer 2018: Priority application deadline is 11:59 PM EST February 22, 2018. If more space is available, applications will move to a rolling basis after this deadline until early March.
You will be notified by email with a decision regarding your nomination for study abroad. At that time, students will be required to submit a non-refundable deposit of $300.
This seminar is open to all SIS graduate students. It may be of particular interest to students studying United States Foreign Policy, Global Governance, Politics and Security, Comparative and Regional Studies and International Economic Relations. Spanish language skills are not required but are considered helpful for this program.