Queen's University Belfast Belfast, Northern Ireland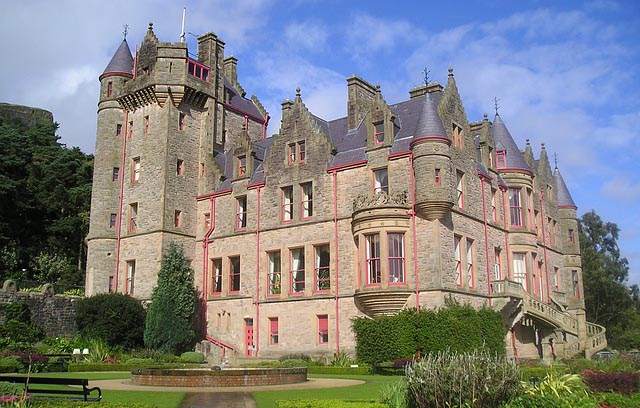 Studying in Washington, D.C. and Belfast, Northern Ireland, students will examine conflict transformation-a process where people engaged in violent conflict shift away from using arms to settle their differences. Throughout the three-week Maymester, students will explore theories of conflict resolution as well as empirical work on disarmament, demobilization, reintegration, and security and judicial sector reform.
Program Dates
May 14-June 1

The first week and a half of the class will take place at AU examining the US government's role in diplomacy, negotiation, and intervention in international conflicts. Students will travel to Belfast during the second week and a half to finish the course at Queen's University.
Course Details
Open to all AU undergraduate students, this three-week, 3-credit course, Politics of Conflict Transformation, will introduce students to major theories and debates in the field of conflict transformation as well as the dynamics of the Northern Ireland Troubles, with some comparison to similar conflicts. Though violent conflicts usually end in a technical sense after formal peace processes, the divides that begat and/or underpin a conflict often carry on, as does low level violence. International organizations, states, civil society actors, and even former combatants rely on a variety of measures to prevent a return to violence. Studying alongside students from Queen's University Belfast, AU students enrolled in this course will look at international, regional, and local efforts at conflict resolution and transformation.
Program Details and Costs

Students are responsible for 3 credits of AU tuition, the $800 program fee, international travel, accommodations in DC, and some meals.
The program fee includes accommodations at Queen's University Belfast, some meals, field trips and excursions, and domestic travel in both countries.


Carolyn Gallaher

Associate Dean for Faculty Affairs SIS-School of Intl Service

Julie Norman

Research Fellow Queen's University Belfast
Summer 2018: March 9, 2018 11:59 PM

Applications submitted after this date will be reviewed on a rolling basis.
You will be notified by email with a decision regarding your nomination for study abroad. At that time, students will be required to submit a non-refundable deposit of $300.
This program is open to all AU undergraduate students with an interest in learning more about conflict transformation in divided societies. 
This course can count toward several undergraduate requirements, including: the SIS Peace, Global Security, and Conflict Resolution Thematic Area, the SIS Identity, Race, Gender, and Culture Thematic Area, and the SIS Europe and Eurasia regional focus, and simply as elective credit. Students who are interested in having the course count toward other AU degree requirements should contact their academic advisor(s).