Follow your passion for improving the status quo into a career path with one guiding principle: we need the world, and it needs us. That principle may find you pursuing a career in international development, environmental policy, cyber security, foreign policy, or a combination of disciplines. Whatever unique career path you choose to begin at SIS, you will be prepared to lead, serve, and make a positive difference in our world.
89% of our master's graduates are working, furthering their graduate studies, or both six months after graduation
Top graduate employers include: US Department of State, the World Bank Group, Booz Allen Hamilton, and US Agency for International Development (USAID)
#8 master's program in the world for international relations, according to Foreign Policy magazine
Experience and connections with impact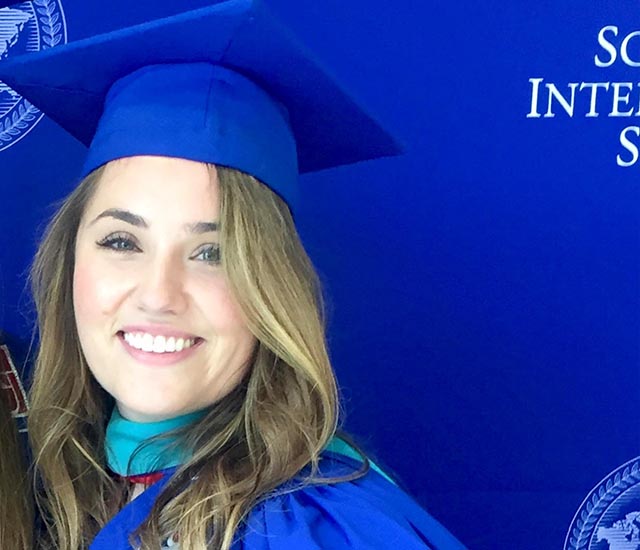 Callie Brown, SIS/MA '17
I chose to attend SIS because of its emphasis on practical experience.
I wanted a master's degree that could help advance my career and inform my work, so SIS's focus on both the practical and theoretical was a perfect fit. A crucial element of my education was the SIS Practicum, during which I researched rising global social conflicts related to increased migration and provided recommendations to an NGO based on that research. It also proved to be a strong talking point when interviewing with potential employers. My experience at SIS wasn't just about the degree, it was also about the connections, which have helped me get a job and continue to be a part of my professional and personal life.