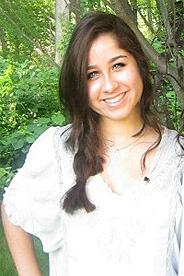 Gabriela Vazquez

West Windsor, New Jersey

"The award-winning faculty have real experience in the business which means I'll be learning from people who hold the highest degree in their field of work. The Film and Media Arts program is one of the top in the country and one of only a handful of Universities that are part of the International Association of Film and Television Schools. Location is also key. I absolutely love Washington, D.C. It's a beautiful city with so much going on and it's the perfect place for internships and opportunities. SOC has the high tech equipment needed to be successful in today's business. Lastly, the people seem very friendly and genuinely interested in helping students succeed. I know I am going to get a unique and professional education at American. "

What do you hope to get out of your time at AU?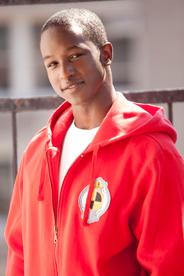 Allan Northern

West Philadelphia, Pennsylvania

"I hope to gain long lasting friendships and acquire enough knowledge to tackle jobs in my desired career field."
Allan appeared in short student films and various commercials including a national Dick's Sporting Goods Commercial with Darelle Revis called "Revis Island." Watch commercial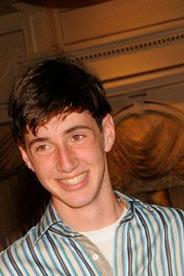 Alex Kreinces

Mamaroneck, New York

"I chose AU and its School of Communication because of the extraordinary location, offerings, and opportunities offered there. Every time I visit DC and AU, I am reminded of how lucky I am to be a student at AU, and all the opportunities I have to explore. I loved the campus from the moment I walked into the Katzen Arts Center. The SOC provides endless opportunities in the world of communication and I'm looking forward to learning more about broadcast journalism, photography, and political science in one of the greatest cities in the country!"
Alex was in New Hampshire for the primary with his AP Government class, campaigning for the candidates where he was able to meet Newt Gingrich and Joe Scarborough. Check out his feature in an interview with CBS 2 New York.