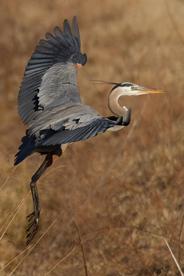 Photos by Bob Quinn/Blackwater NWP
Photo by Lauren Demko
For more information: Please contact Professor Chris Palmer at palmer@american.edu.
The Chesapeake Bay
SOC's Center for Environmental Filmmaking is excited to offer students a one-week alternative spring break program on the Chesapeake Bay to introduce them to the challenges and fun of environmental filmmaking. The program will take place March 8-15, 2014. This course will be limited to 14 students.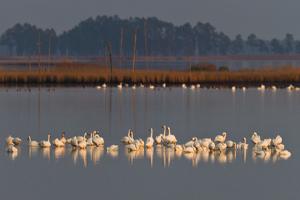 This week-long, non-credit class is for both first-time and experienced filmmakers and photographers who have an interest in the environment, natural history and the outdoors. Led by award-winning filmmaker and AU MFA alum Danny Ledonne, students will learn how to prepare for and organize a shoot, how to shoot the footage necessary to tell a compelling story, how to edit a polished project with a strong environmental theme, and how to use tapeless HD cameras and supporting sound gear.

Students will produce a film as a class with students assigned to the positions of producer, director, cinematographer, sound recordist, writer and editor. Students will rotate between positions in order to collaborate on a group project. This program will serve as an enjoyable educational experience for aspiring filmmakers, photographers, and anyone interested in communicating environmental issues through digital media.