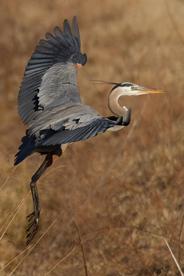 Photos by Bob Quinn/Blackwater NWP
The Chesapeake Bay
SOC's Center for Environmental Filmmaking is excited to offer students a one-week alternative spring break program on the Chesapeake Bay to introduce them to the challenges and fun of environmental filmmaking. The program will take place March 7-14, 2015. This course will be limited to 14 students.
This week-long, non-credit class is for both first-time and experienced filmmakers and photographers who have an interest in the environment, natural history and the outdoors. Led by award-winning filmmakers Jamey Warner and Steve Droter, students will learn how to prepare for and organize a shoot, how to shoot the footage necessary to tell a compelling story, how to manage media in the field, how to edit quickly for a rough cut with a strong environmental theme, and how to use HD cameras, DSLR's and supporting sound gear in outdoor environments.Students will produce a film as a class, with students assigned to the positions of producer, director, cinematographer, sound recordist, writer and editor.
Students will rotate between positions in order to collaborate on a group project. The instruction will be punctuated by guest speakers on a variety of topics pertaining to wildlife and environmental filmmaking. This program will serve as an enjoyable educational experience for aspiring filmmakers, photographers, and anyone interested in communicating environmental issues through digital media. For more information: Please contact Professor Chris Palmer.
Information Sessions 
Information Sessions Information sessions for Classroom in the Wild (March 7-14) will be held by Professor Chris Palmer in the McKinley building at regular intervals in the fall and in early spring. Please look out for his announcements.

You are invited to drop by his office at any time (McKinley 226) to learn more about this one week, non-credit class—open to everyone. Learn about the challenges and fun of filming in the wild. It is an enjoyable learning experience even if you've never handled a camera before. Email Chris Palmer for more information.