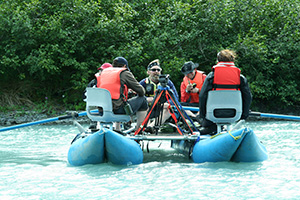 Major Environmental and Wildlife Film Festivals and Conferences
The list below of environmental and wildlife film festivals and conferences is not comprehensive by any means. There are scores of other environmental film festivals all over the world, but the events below are among the biggest and most important. 
The Center always has a presence at these prestigious, don't-miss events. Center faculty are frequent speakers and often act as judges, panelists, and moderators.
Professor Chris Palmer says, "Attending the film festivals above is a 'must' for anyone interested in making environmental and wildlife films. It is one of the best ways to network, find work, meet the key players, and find out what commissioning editors are looking for."