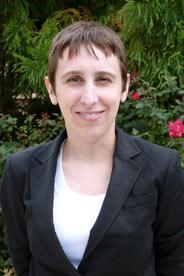 Jan Lauren Boyles
Jan Lauren Boyles joined American University's School of Communication as a doctoral fellow in 2011, after spending the last five years as a faculty member at West Virginia University's P.I. Reed School of Journalism. Her current research at AU centers upon how crowdsourcing changes internal routines within newsrooms, while also shifting the external business model undergirding journalism. During her tenure as a doctoral student, Boyles has presented her work before the International Communication Association and at University of Oxford's Reuters Institute for the Study of Journalism. In 2012, she also served as a summer researcher at the Pew Internet & American Life Project, where she co-authored six reports on mobile technology and the future of higher education. Her work was featured in The Washington Post, The Chronicle of Higher Education, The Los Angeles Times and Poynter, as well as on CNN and NBC News. An award-winning professor and academic advisor at West Virginia University, Boyles taught numerous courses in media ethics, reporting, narrative journalism and news writing while also serving as the college's Director of Advising. Boyles also was an elected member of the University's Faculty Senate. A native of Fairmont, W.Va., Boyles graduated summa cum laude with undergraduate and master's degrees in journalism from WVU. She was selected by WVU officials as a Rhodes Scholar candidate and as a member of the WVU Order of Augusta, the highest University-wide academic distinction bestowed annually to eight graduating seniors. She is also a former newspaper reporter for The Dominion Post (Morgantown, W.Va.), Charleston (W.Va.) Gazette and Charleston (W.Va.) Daily Mail, and the author of "Cancer Stories: Lessons in Life, Loss and Love," published by the WVU Press.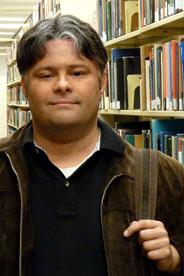 Luis Hestres
Before joining the PhD program, Luis Hestres worked as an online organizer at various nonprofits, and was most recently the Internet and Communications Manager at the 1Sky climate campaign. He was also the Web and Media Coordinator for Congresswoman Nydia Velazquez and worked at PBS TeacherLine as a content specialist. A native of Puerto Rico, Luis holds a BA in Communication from the University of the Sacred Heart in San Juan, an MA in Communication, Culture and Technology from Georgetown University and an MFA from AU's Film and Media Arts program. While at Georgetown, Luis was awarded a distinction for his thesis titled Peace for Vieques: The Role of Transnational Activist Networks in International Negotiations, which he presented at the International Studies Association's annual conference in 2007. Luis' research will focus on how nonprofits can use online communications most effectively to bring about social and political change.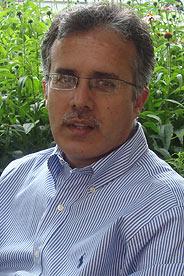 Faizullah Jan
Faizullah Jan is pursuing a PhD in Communication at American University's School of Communication (SOC). He has been teaching at the Department of Journalism & Mass Communication (JMC), University of Peshawar, Pakhtunkhwa- Pakistan, since 2000. Before joining the JMC he worked with The Frontier Post, a national English daily—initially as Sub-Editor—for six years. He was Editor In Charge when he left the daily to join the university as faculty. He has also worked as Public Relations Officer for the University of Peshawar. At the JMC, besides teaching he used to edit a fortnightly newspaper of the University of Peshawar, The Campus Bulletin. Before coming to the U.S., Faiz was a regular contributor to English daily Dawn writing op-eds on topics like journalism, war on terror, militancy, the Taliban, tribal areas, and Afghanistan. He has been monitoring the Pakistani media with special interest in the jihadi (radical) media pulished by the different jihadi groups in Pakistan.
Lucy Odigie
Lucy Odigie's fields of interest include Cultural Anthropology, Diasporic studies (specifically the Nigerian diaspora), Cultural Communication theory and online community and identity building. She hopes to concentrate her research on the intersections between, cultural, social and online identity and community formation in the new media age.
Prior research focused on nationalist rhetoric in global communications, ethnic minority press in the UK, and the Internet as a forum for transnational community building. Originally from the United Kingdom, Lucy gained her BA in English from the University of London, Queen Mary, and her MA in Social & Cultural Analysis from New York University.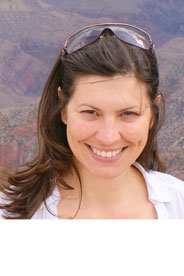 Paula Silveira Orlando
Paula Orlando's research focuses on alternative and activist media, social movements and state violence in Brazil. Her previous research examined the visual representations of HIV/AIDS in Africa utilized by international development organizations, and the relationship between women's rights violations and HIV/AIDS prevalence in Zambia. Paula's professional background includes experience as a newspaper reporter and magazine editor in her native Brazil as well as work in international development in Zambia. She received a B.A. in Journalism from São Paulo State University (UNESP) and a M.S. in Political Science from Illinois State University (ISU). Her doctoral research has been supported by the Tinker Foundation through Center for Latin American & Latino Studies at American University.
Jamie Schleser
Jamie Schleser joins SOC after five years as a publishing professional, most recently working as a Senior Editor specializing in cookbooks at an international firm near Chicago. She has also spent time as a food stylist during the production of a regular series for the Food Network and various national morning news show segments. Schleser's research interests include the intersection of food culture and media as well as the role of Internet Communication Technologies (ICT) in the processes of collective memory, historical narrative formation, and memorialization. Past research has included historiographical film studies, rhetoric of advertising, and virtual communities. Degrees: B.S. Media Studies, University of Illinois at Urbana-Champaign; A.A.S. Culinary Arts, Kendall College; M.A. (with Distinction) Media, Culture & Society, DePaul University