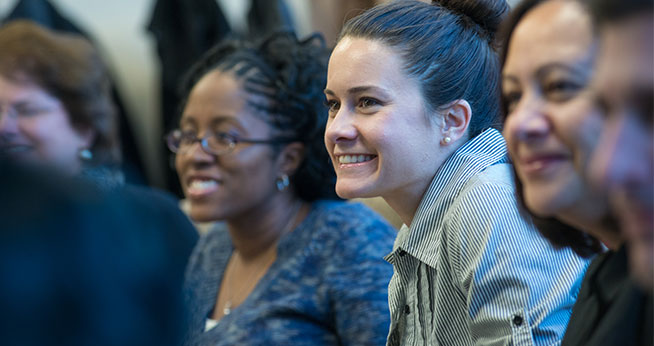 MA in Strategic Communication (30 credits)
GOALS
Yes, we teach professional skills at AU SOC. But even more important is that we teach our students how to think. We teach them to think strategically. We teach how to target an audience, how to create a compelling message, how to write persuasively, how to advocate in a changing world of new media and cutting edge technology. The ability to communicate this way – to communicate strategically – is what our Strategic Communication program is all about.


Want more information?
Courses
Washington is our communications laboratory. It's the PR and media capital of the world. And as the longest standing program in the area, it has deep roots throughout the city. Speechwriters and politicians come to class as guest speakers. Students take on nonprofit clients for their coursework. PR firms, international organizations, health care companies, congressional offices, advocacy groups – all welcome our students as interns.


Record of Success

As the only ACEJMC-accredited Strategic Communication program in the Washington, DC area, our goal is to educate students not only in the most recent trends but in the type of thinking that will set them apart from their peers. Our alumni include top speechwriters, press secretaries, media strategists, crisis communicators, Hollywood agents, sports marketers, public diplomacy experts, nonprofit leaders, advertising executives, and public relations professionals. Our graduates run the world.

Program Success
PRWeek names SOC's MA in Strategic Communication one of Nation's top.

What Students Say

[SOC gave me] "guidance, support, connections and skills to launch a successful career in the field."