School of Communication
4400 Massachusetts Avenue NW
Washington
,
DC
20016
United States
About the Community Voice Lab
The Community Voice Lab produces documentary films that capture the voices of community storytellers too often unseen and unheard. The creative ethos of Community Voice is that of collaboration, rather than extraction, in which our filmmakers and local storytellers work together to tell stories of hope, resilience and determination for the common good. 
Our films primarily focus on storytellers within the Washington, DC area, but we also partner with filmmakers whose projects align with our model of collaborative storytelling and community journalism.
Community Voice Lab is directed by Laura Waters Hinson, an award-winning filmmaker and professor within the Film and Media Arts Division at AU's School of Communication. Each year, her "Community Documentary" course produces the Community Voice Film Series, an anthology of short documentaries produced by graduate and undergraduate filmmaking students in collaboration with local storytellers.
The project is a proud partner of AU's Center for Media and Social Impact, working closely together to document and publish the unique approaches and social impact of the Community Voice Lab productions. View our 2019 Community Voice Film Series.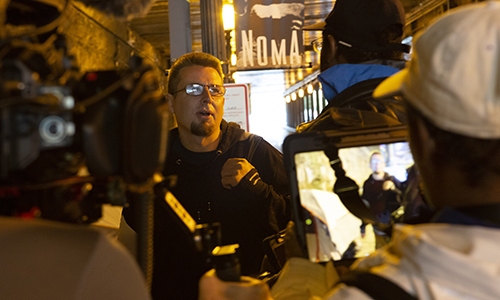 To learn more about partnership opportunities or to apply for a fellowship, please contact us.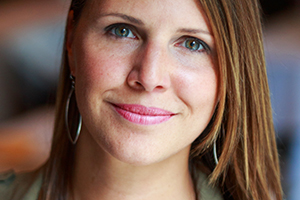 Laura Waters Hinson, Director
Laura Waters Hinson is an award-winning filmmaker and Assistant Professor in the Film and Media Arts Division of the School of Communication. Laura serves as the division's social impact coordinator and director of the Community Voice Lab. Laura's films focus on personal journeys, especially among women in Africa, exploring themes of reconciliation, human resilience and entrepreneurship. Her first feature documentary, As We Forgive, about Rwanda's reconciliation movement, won the 2008 student Academy Award for best documentary, the Cinema for Peace Award in Berlin, and was broadcast nationally on public television. 
Since 2009, Laura's films have been screened at the U.S. Congress, the United Nations, the Smithsonian National Gallery of Art and at dozens of international film festivals such as the Santa Barbara International Film Fest, Austin Film Fest, Seattle Human Rights Film Fest, Manchester International Film Fest, among many others. Her latest documentary, Mama Rwanda, is about the new generation of women entrepreneurs in Rwanda transforming their nation after genocide and was supported by the National Geographic All Roads Film Project. She partnered with the Akilah Institute for Women, using the film to promote women's education in East Africa and beyond. Laura is passionate about stories of hope coming out of seemingly hopeless places, and her work is dedicated to giving voice to those not often heard.  
Most recently, Laura directed her first narrative short called Moving Violation, which starred Milana Vayntrub and won Best Narrative Short at the DC Independent Film Festival. During the Spring of 2019, Laura served as the director's shadow on the set of Showtime's Homeland. Prior to this, she spent SY 2019/2019 as a Filmmaker-in-Residence within SOC. 
To learn more about our current Community Voice Fellows, click here. [insert link to the article on the fellows]
The Lab grew out of the "Community Voice Project," an endeavor pioneered by former professor Nina Shapiro-Pearl. Over the years, the project produced nearly 100 short films in collaboration with more than 30 community organizations. These stories brought voice and visibility to underserved communities while providing students and DC storytellers with a transformative, yet practical experience.
View our 2019 Community Voice Film Series online.