Brian Judy has 20 years' experience designing and developing interactive projects and animation for a variety of industries, including commercial games, advertising, fine art, education and health care. Brian founded and operates Red Aphid, a creative studio that makes games, interactives, web projects and animation both as client work and for independent release. Red Aphid strives to embed a unique twist in our projects to create new ideas and experiences. The studio has consulted on projects for PBS, Lufthansa, WebMD, Dish Network, Scholastic, Weekly Reader, and Children's National Medical Center.Previously Brian worked as a game artist and developer for Sierra Online and Viacom.Brian has an MFA in Art and Technology from the School of the Art Institute of Chicago and a BS in Computer Science from the University of Maryland.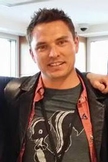 David Ruck attended college at Grand Valley State University in Allendale, Michigan in 1999 and received his BS in Film &Video Production. In 2007, he received his Master of Science in Communication and taught for several years at both Grand Valley State and Muskegon Community College in areas focused on Media, Journalism, Speech, Mass Communication, and Film. He moved to the Washington, DC area in 2010 to pursue a Master of Fine Arts (MFA) from American University, which he received in December 2013. It was at American University where David sharpened skills on both the technical and producing sides of media making. His skills as a filmmaker were recognized by the school and Sony in 2014 when he received the American Visions Award for Outstanding Thesis, the most prestigious award presented at the event. David and his company, Rubangfilms, are currently traveling around the country with the film, which was written about in USA Today, CNN, The Detroit News, and other sources. Following the premiere on the International Space Station in March 2014, the film would be sponsored by Boeing, Lockeheed Martin, ATK, as well as Aerojet Rocketdyne to be showcased at the 2014 National Space Symposium in Colorado Springs, CO. It would also be featured as the showcase event at the American Astronautical Society's 60th Anniversary celebration in Washington DC in July, 2014.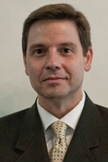 Brian Baker is the author of 12 screenplays and four collaboratively authored screenplays/series pilots. His seven optioned works includes six screenplays and a series pilot. Two projects are slated for development 2014-2015 in Cuba and in Jerusalem. Brian's focus is on stories that show everyday people in scenarios of loss, heroism, and redemption. He believes that artistry requires mentorship to succeed, and gives his time in writer's groups, as a guest speaker at screenwriting workshops, and as a judge in the Virginia Governor's Screenwriting Competition.
Jan Schaffer, executive director of J-Lab, runs one of the nation's most successful incubators for news entrepreneurs and innovators and is a leading thinker on the emerging new media landscape. A Pulitzer Prize winner for The Philadelphia Inquirer, she left daily journalism to lead pioneering journalism initiatives in civic journalism, interactive and participatory journalism and citizen media ventures. She launched J-Lab in 2002 to help newsrooms use digital technologies to engage people in important public issues.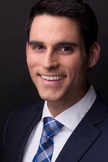 Drew Tuma joined the Fox 5 Weather Team in January and works as a weather producer and on-air meteorologist. When he is not on the air he can often be found in the Fox 5 Weather Center helping to prepare and produce weather forecasts for Fox 5 Morning News. Raised in the Philadelphia area, Drew's passion for the weather began at an early age when the blizzard of 1996 dropped feet of snow along the east coast. He loves this area of the country and the challenges it presents in forecasting. Born in New England, Drew graduated from the Pennsylvania State University with a Bachelor of Science degree in Meteorology and holds the American Meteorological Society's Certified Broadcast Meteorology Seal.
 Scott Zucker has worked for USA TODAY since 2005. He is currently an assistant managing editor in Sports. He previously ran both USA TODAY's sports enterprise and investigation and NFL desks. A native of New Jersey, he is a proud graduation of The American University's School of Communication, majoring in journalism. Scott previous worked for Baseball Weekly and United Press International as a writer and editor. He has covered everything from high school sports to the Super Bowl and World Series throughout his career.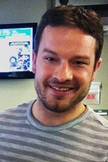 Jason Fraley is an award-winning Film Critic for WTOP, the highest rated radio station in Washington D.C. and the most profitable station in the country. He is also the founder of TheFilmSpectrum.com, which The Washington Post praised for its "lengthy, spirited reviews … with the ethos of a true film aficionado." He received his B.A. in Journalism at the University of Maryland and his M.F.A. in Film &Electronic Media at American University. This is his second year teaching the DWC program. 
Lynne Perri is a full-time professor of Journalism and managing editor of the Investigative Reporting Workshop, a professional news organization focusing on corporate and government accountability. She teaches The Fundamentals of News Design;Digital News and Social Media;Reporting;and Feature Writing. She is a former deputy managing editor for Graphics and Photography at USA TODAY, where she conceptualized illustrations, graphics, maps and photo packages for all sections of the newspaper and website, and wrote occasional features and book reviews. She was a reporter and editor at The Tampa Tribune and the Tallahassee Democrat. 
Iwan Bagus was born in Jakarta, Indonesia. He began his career on the other side of the camera, working as a model in South East Asia for more than 10 years. While modeling, he received a B.A. in Economics in Jakarta and before he moved to Washington, D.C. to pursue his education further. He earned his MS in Engineering from George Washington University and MA in Film Production from American University.

Margot Susca is a journalism lecturer at American University in Washington, D.C. Margot is a graduate of the Columbia University Graduate School of Journalism where she studied the fundamentals of urban reporting, feature writing and breaking news in the months after the September 11 terrorist attacks. She has worked as a reporter in New York, Massachusetts, Connecticut and Florida, where the Society of Professional Journalists recognized her investigative work on high school graduation rates and the GED. She earned her doctorate in Mass Communication from The Florida State University in 2012. Her current work focuses on violent video games and culture, media institutions and democracy, and digital media law and policy.

Greg Smith has worked as a producer, director, sound recordist and/or post-production editor on more than 60 feature films, documentaries and music videos for companies including IMAX, Lucasfilm, Paramount, Warner Bros. and National Geographic. He has an MA and an MFA in Film and Electronic Media and teaches a variety of courses for AU's School of Communication including film production, music studio production and broadcast journalism. Greg also owns and operates Pros from Dover Productions, a film and music production company in Rockville, MD.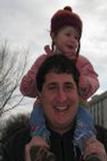 Josh Barr has worked for The Washington Post since October 1995. He is a 1994 graduate of Lafayette College, where he majored in American Studies. Before coming to the Post, he interned as a reporter at The Express-Times in Easton, Pennsylvania, and was a reporter and sports editor at the Journal Messenger in Manassas. At the Post, he has written about the Redskins, Capitals and Wizards; covered the Orioles, Navy football and University of Maryland football and basketball as well as NASCAR racing. He currently writes about high school sports and college recruiting.

Kyle "Kylos" Brannon (Assistant Professor, American University) is a filmmaker, motion graphic artist, and VJ. He has worked on exhibit media in the Brown v. Board National Historic Site, the U.S. Botanical Gardens, Historic Jamestowne, the National Constitution Center and other venues. He co-produced and directed with SOC Professor Leena Jayaswal An Impression: Dischord Records, a short documentary that screened at festivals nationally. With Prof Claudia Myers, Kylos developed and produced a web series titled Stage Fright. The series premiered on NBC4 website in October 2011 and received 3 awards at the 2012 LAWEBFEST. As a VJ, Kylos mixes video projections at events in numerous local venues, including The Black Cat, U Street Music Hall & 930 Club. Currently Kylos is in preproduction for a new web series titled Billets Doux, an adaptation of a short story by Wendy Wimmer.
Emanuel Cooper is a Washington DC native and has been surrounded with audio most of his life. He is going into his fourth year as the Computer and Audio Technician at the Katzen arts Center where concerts, lectures, and recitals are held. As a result of years to the service, he is proficient in recording and mixing music.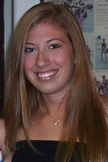 Nicole Davies is the communications specialist for American University's University College program and the founder and director of Get It Called, a website working to bring the U.S. synchronized skating community together on one interface. She has developed and managed numerous digital brands in higher education, non-profit, and athletic markets. This is her sixth summer with Discover the World of Communication and her third summer teaching the Social Media 101 course. Nicole is a graduate of American University with a B.A. in Public Communication and Spanish, and is currently pursuing her master's degree in Media Entrepreneurship here in the School of Communication.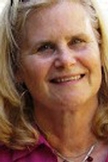 Gay Degani has published on-line and in print including The Best of Every Day Fiction editions (fourth forthcoming) and her own collection, Pomegranate Stories. She is the founder-editor emeritus of EDF's Flash Fiction Chronicles, a staff editor at Smokelong Quarterly, and blogs at Words in Place where a list of her online and print fiction can be found. She's had two stories nominated for Pushcart consideration and won the 11th Annual Glass Woman Prize for her flash piece, "Something about L.A."

Patrick Flynn is an award-winning filmmaker, playwright, and web series creator based in Washington, DC. His series I Live with This won Outstanding Series and Outstanding Writing at the 2012 L.A. Webfest. His plays have been staged at the New York International Fringe Festival, the Capital Fringe Festival, and the Grand Opera House in Wilmington, Delaware. Patrick is a frequent participant in the 48 Hour Film Project and has received several accolades for his short films including Best Screenplay, Best Sound Design, 2 Audience Awards, and 4 "Best of City" selections in both Los Angeles and Washington, DC. He is an professor at American University's School of Communication and is represented by Abrams Artists Agency's New Media department.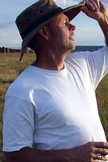 Steven Holloway has worked as a Producer/Director, Cinematographer, Director of Photography and Editor on a variety 16 and 35mm film and digital documentaries and commercial spots for over twenty-five years. During that time he has traveled extensively, both domestically and internationally, to film projects that have aired nationally on PBS, Discovery Channel, National Geographic Television and the BBC. He has also directed, shot and edited numerous award winning documentary and dramatic shorts. Steven has a BS degree in photography and filmmaking from the Rochester Institute of Technology and a MS degree in Producing for Film and Video from American University.
Larry Levin spent his career in the publishing industry as a photographer, photo agent and photo editor. He earned an MFA in Film and Electronic Media at American University. While working on his degree he was a production intern on NBC's hit show The West Wing and as a set photographer for The Apprentice. His thesis project, based on the photographic documentation of the Great Depression, is distributed by Films.com. Currently he continues freelancing as a photographer and photo editor and is an adjunct professor at American University in Washington, D.C. Levin is member of the National Press Photographers Association and is a past national president of the American Society of Picture Professionals.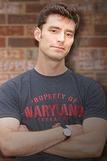 Ned McFadden was born and raised in Baltimore, Maryland. He graduated in 1993 with a degree in Visual Arts from University of Maryland–Baltimore County. He teaches Media Productions at Eastern Middle School's Humanities and Communication Arts Magnet in Silver Spring, Maryland. He has freelanced as a cinematographer, worked as a portrait photographer, and taught animation workshops at the Capitol Children's Museum. This will be Ned's sixth summer teaching Screenwriting and Video Production for DWC. Ned's work has been shown at Maryland Art Place, Theater Project, Homebody, Good Love, The Great Frame Up, Left Bank, Coldwell Banker, Dumbarton, Touchstone Gallery and the Oregon Ballet Theater. He lives in Olney, Maryland with his wife, Melanie, and daughter, Lauren.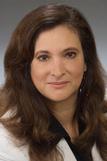 Gemma Puglisi is an award-winning media strategist and producer with more than 25 years of experience. During her career she has worked in broadcast news, public relations, entertainment and the financial sector, where she was a market reporter/media relations specialist for NASDAQ. Her SOC classes have won recognition from The Washington Post, the Washington Times, the Washington Mystics of the WNBA and other organizations. Puglisi is often sought as an expert on crisis public relations, media issues, and women in communications. In 2006, she received the Order of the Star and was knighted by the Republic of Italy for her contributions to education and promoting Italian language and culture.

Alison L. Raffaldt holds an MFA degree from American University School of Communication's Film & Media Arts Department. She has been part of the "Discover the World of Communication" program for the past 5 years. In the Spring of 2014 Alison taught at Pfeiffer University in North Carolina. She produce, wrote, and edited for the weekly television program, "The Environmental Journal," in Saint Paul, MN and for four years she owned a production company in Kannapolis, NC that produced documentaries on subjects such as "Community Theatre," "The question of Evil," and numerous short "vanity" documentaries. Alison produced "Shifting Gears," an original film that she wrote, directed, and edited.In 2012 she produced short films at the Washington Business Journal about CEO's from many of Washington DC's successful companies. Currently Alison is producing a documentary called, "Sticker Shock."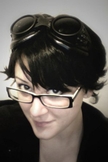 Teighe (pronounced "teeg") Thorsen is a local video editor and graphic designer. She's currently working on her MFA in Film & Electronic Media at American University and teaches graphic design at Boston University's Center for Digital Imaging Arts in Georgetown. Teighe has worked for Fox and American Public Television, among others, and has produced media for the Smithsonian Museums and nation television.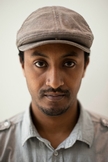 Abel Tilahun earned his BFA in Sculpture from Addis Ababa University and his MA in Fine Art from Adams State University. He keeps an active studio practice in Addis Ababa and Washington, D.C. He is an adjunct professor in American University's School of Communication. Abel's skill set includes 2D and 3D animation, digital imaging, motion graphics, and sculpture. You can view some of Abel's artwork at abeltilahun.com and his demo reel on Vimeo.com.

Ann Timmons (http://www.anntimmons.com/) has more than 30 years' experience as a professional stage and screen actor, voice-over talent, and corporate spokesperson. Ann has been an assistant professor in the Theatre and Speech Communications Departments of the City University of New York, the University of the District of Columbia, and American University. Currently she leads acting workshops for adults in Arlington, Virginia. Ann consults as a valued speech coach to several private clients, non-profits, and businesses. She won a number of grants and commissions for her original plays, and has directed many of the Washington's finest professional actors as well as students in public and private schools. A Phi Beta Kappa graduate of Wellesley College, Ann received her Master of Fine Arts in Theatre from the University of Illinois.

Tony Cohn is a senior at American University in Washington D.C. where he studies Theatre Arts and Public Communication. He is a proud recipient of the Mary Patton Scholarship from the Department of Performing Arts. For the last two years, Tony has served as the assistant to the speechwriter at the Smithsonian Institution. In fall 2013, he studied in cross-cultural communications in Copenhagen, Denmark where he traveled to Belfast, Northern Ireland to report on the religiously-inflicted sectarian divide. Tony is the proud co-founder of Rawrite, an organization that provides an environment to share unrefined dramatic writing (poetry, spoken word, playwriting, etc.) within the American University community. His dramaturgical research for the musical Rent —Unmasking AIDS: the advent of the Broadway production Rent in the face of an epidemic—was admitted into the 24th Annual Rafferty Mathias Research Conference in Washington, DC.

Jacquie Lee is a sophomore in the School of Communcation currently majoring in Journalism while also planning to minor in Arab Societies. She is a contributing writer to The Eagle, American's student newspaper. This is her first year working for DWC, but as a junior in high school she participated in the program and loved it. She hopes to give back to a program that gave so much to her!

Emilie Matarese is a rising sophomore at the University of Arizona where she has the honor of being a part of the Applied Tailored Leadership Adventure for Success (ATLAS) Program. She also participated in their Residence Life Association this past year. Born and raised in Arlington, Virginia, Emilie is excited to be working in the DC area this summer. This will be her first year at DWC and she can't wait to be part of a team and learn more about the different aspects of communications. Emilie trained as a classical ballet dancer for 13 years and enjoys attending ballet classes in her free time.


Alex Mazzarisi is a rising junior studying Public Communications and Anthropology at American University. Originally from New Jersey, she is a contributing writer for American Way of Life Magazine (AWOL) and a news anchor, reporter and editor for American University Television. In addition to filming and reporting, Alex enjoys volunteering at DC Central Kitchen, going on excursions with AU Outdoors and producing local honey with AU's beekeeping club. Alex has worked for major communication and hospitality organizations including Clear Channel Communications and Pollin Miller Hospitality Strategies. As an alumni of DWC, she is so excited to work for Sarah Menke-Fish and meet all of the incoming students.

Brendan Fay is a rising Junior with a major in Film and Media studies and a minor in Physics. He is also a member of the student run television station, ATV. At ATV, he is entering his second year as a producer of the station's sitcom, The American Dream. Brendan has always had a love of making movies, spending weekends making small films with his friends back home in New Jersey. This will be his first year working at DWC, and he couldn't be more excited.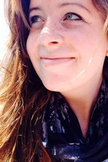 Audrey Schreiber is a rising junior in the School of Communications at American University. She is majoring in Public Communication with minors in Public Anthropology and Marketing. She hails from Pittsburgh, Pennsylvania though she considers DC a great second home. She interns within the Athletic Communications Department at AU as a producer and camera person for sports events. She is also a member and former vice president of Alpha Phi Omega, a co-ed community service fraternity. In her free time you can probably find her tweeting or running the streets of DC. This will be her first year with DWC and she is so excited for a great summer!
Tory Prybyl originally from upstate New York, is having the time of her life enjoying all the District has to offer! In addition to taking classes, she has interned with the Make-A-Wish Foundation Mid-Atlantic and participates in various extracurriculars on campus. Next semester she will be in Disney World creating the magic as a part of the Disney College Program and she cannot wait! In her spare time she enjoys traveling, horseback riding and reading! But she can't wait to show the DWC students a wonderful summer experience!
Nick Zachar is a graduate student at American University. He is pursuing his MFA in Film and Electronic Media. He studied Biology at the University of Iowa as an undergrad. He is from West Des Moines, IA, and aspires to make meaningful documentaries about wildlife and the environment. This is his first year as a TA for Discover the World of Communications. He is also interested in photography, sports, and SCUBA diving.


Katie Kirlin is a DC native and a lover of film and nature. She aspires to create educational environmental documentaries. Katie participated in DWC in the summer of 2008, taking Nature Photography, and enjoyed learning about photography. Now, she can't stop taking pictures of wildlife.
Shayna Muller is a graduate student studying film and video in the hopes of pursuing a career in wildlife filmmaking. She is originally from East Rochester, New York. Shayna attended SUNY College of Environmental Science and Forestry where she received a BS in Natural History and Interpretation. Shayna's interests include insects, animation, and art. This is her first summer with DWC.

Margaret Hayford recently graduated from AU with a B.A. in Film and in Graphic Design. This is her first time working as a TA for the DWC. Margaret comes from Northern Virginia. She enjoys reading/writing graphic novels, movies, Tumblr, and trying new foods.

Isabelle Mills, born and raised in Washington D.C., is a rising sophomore in the School of Communications, working towards a degree in French and Film and Media Arts.In the Fall, she will be the Culture Chair of the Delta Kappa Alpha Cinema Fraternity chapter at AU. Isabelle also enjoys doing yoga and playing soccer in her free time.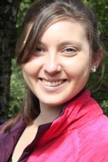 Alisa Morse was born and raised in Topeka, Kansas and graduated from American University in Washington, D.C. with a Bachelor of Arts in Film and Media Arts, and minors in Cinema Studies, Biology and Environmental Studies. She also has her M.F.A in Film and Electronic Media with a focus in environmental documentary and education from American University. Alisa worked as Assistant Director of Discover the World of Communications for 4 years, leads courses in cinema studies at American University and is a freelance photojournalist/cinematographer.

Angela Pinaglia is a second year graduate student, pursing a Masters of Fine Arts in Film and Electronic Media at American University. After earning a Bachelor of Arts in English from the University of Florida, Angela worked in grants administration for Miami-Dade County Public Schools before founding a private school for low-income students. This is Angela's first summer working with DWC.
Zac Powell, hailing from Buffalo Grove, IL, is a rising senior in the School of Communication at American University, majoring in Public Communication with minors in African-American and African Diaspora Studies as well as Justice. He has worked for the American University Athletic Department as the broadcaster for Basketball, Soccer, Volleyball, Lacrosse, Wrestling, and Field Hockey games for the American University Eagles for the past two years. He also has writing experience and had over a dozen articles featured on Yahoo! Sports, regarding the MLB, MLS, and WNBA, while interning at STATS Inc. Zac also interned at a creative writing program for incarcerated youth in DC Jail, and has a passion for social justice. He is in his third year as a TA/RA for Discover the World of Communication and is also an alumnus of the program. Zac is also the President of Delta Tau Delta Fraternity on American University's campus. Zac's most recent internship was at the White House.

Anna Rutenbeck is a rising Junior in the School of Communication at American University. She is a Film and Media Arts major and Anthropology minor. Anna is in her second year as a TA with DWC. During the school year, she also works for the SOC development office. Anna has lived in Colorado, Vermont, and her family just made the move to Washington, DC. She loves listening to music, watching movies, and skiing.


Jordan-Marie Smith is a journalism major and French minor senior from Greenville, North Carolina (the best state ever.) She has the only talk show on WVAU, is the Assistant Lifestyle Editor for The Eagle, does PR for the American Literary, and writes for AWOL. She also freelances for the Washington City Paper and writes news stories for SOC. She is very interested in graphic design as well and like to play around with Illustrator and Photoshop in her spare time. In her downtime, she likes to visit quiet bookstores, catch up on shows, see (and review) concerts, and tweet too much.


Joanna Sobieski, a native of South Jersey, is an honors film student in the School of Communication entering her fourth and final year at American. She could not be more thrilled return to DWC this summer as a Video Blogger, as it was this program that first brought her to AU's campus and fired her passion for the field of communication. At American she works in the New Media Center training students to use editing software programs, and she founded AU's newest all-female a cappella group, Pitches Be Trippin'. During her time at AU she has held internships at National Geographic and the Public Broadcasting Service, where she has worked to learn anything and everything she can about educational media. Joanna's greatest aspiration is to one day write and produce content that inspires children to care about their world, whether on a national or a neighborhood scale.


Kiyoka Rhodes (a.k.a. Kex), recently graduated from AU majoring in Film and Media Arts and minoring in Graphic Design. Kiyoka is originally from San Diego, California, but has lived in Northern Virginia for most of her life (but will always be a Californian at heart!). She is excited to be working for DWC as a TA for the first time. Kiyoka has interned and worked at NBC Washington including various films, commercials, and television projects around the area. She is a multimedia artist and enjoys filmmaking, photography, and design.

Leila Nasser is a rising sophomore at American University with a passion for learning about the world around her. As a broadcast journalism student and School of Communication ambassador, Leila enjoys sharing stories through photos and film. As a member and co-producer of ATV News—AU's on-campus news station—, Leila has had the opportunity to engage her community by reporting on campus events and producing news packages. She is very eager to join the DWC team and work under the direction of Sarah Menke-Fish, one her favorite SOC professors.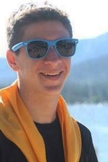 Spencer Cox while studying business, has a strong passion for photography and videography. Growing up in Los Angeles, California provided plenty of opportunities to explore these fields in professional settings. Fun facts about Spencer: he can ride a unicycle, play guitar, and he is in a movie.
Wesley Hunt is a cinematographer and surrealist with over 10 years experience in short, low-budget, and student filmmaking. 2014 ASC student heritage nominee.