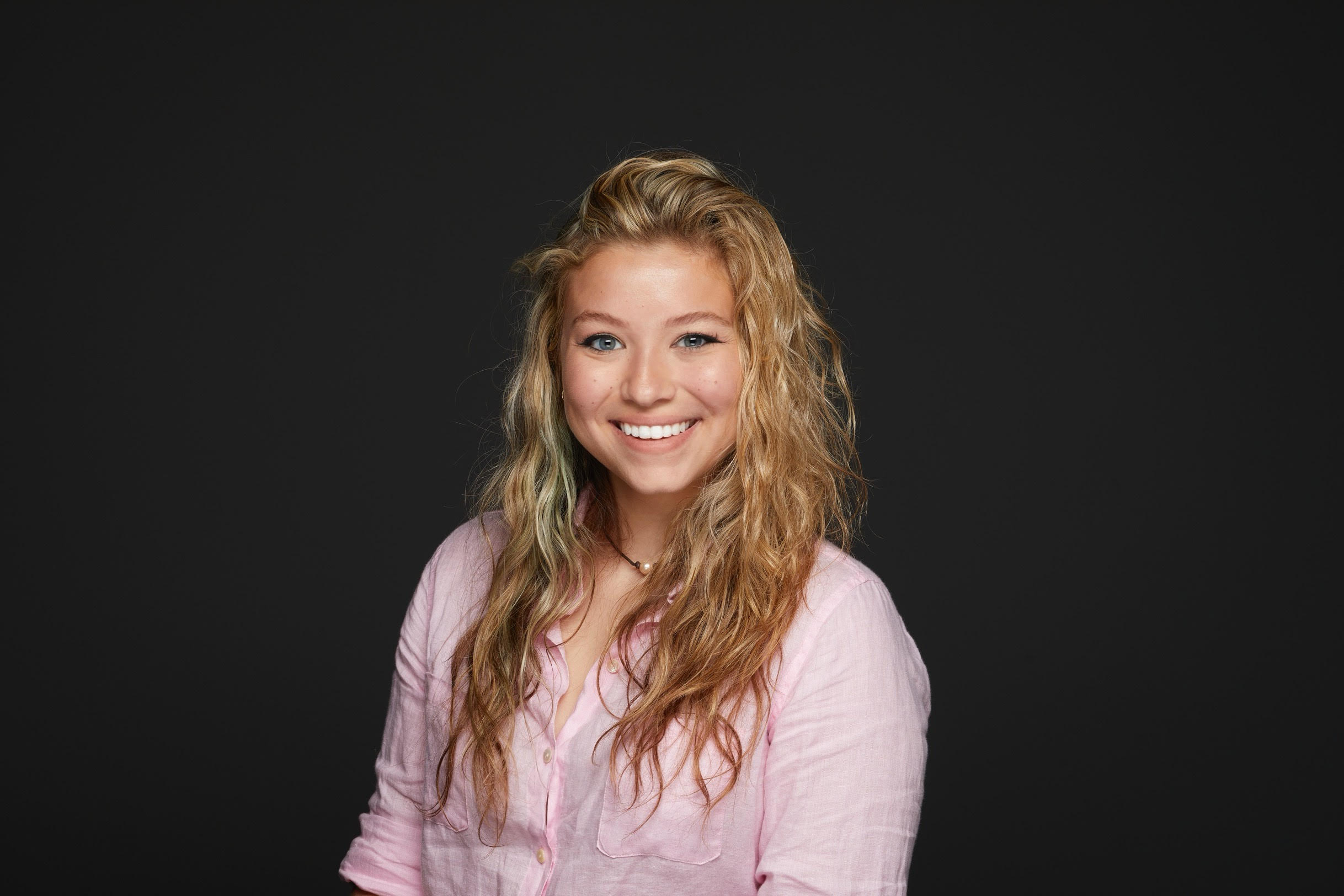 Hyatt Mamoun
Hyatt Mamoun is an energetic producer, who does a lot of her own camerawork and is an on-camera talent. She just debuted her capstone series, in which she stars, "Wild, Wild World".  She interned and then was hired by Nat Geo Channel to work as an assistant editor on the popular show, "Dr. Pol". In the Advanced Documentary course, she took three other grad students to the Bahamas with her to make an excellent film about the endangered Conch, known for its beautiful shells and tasty meat.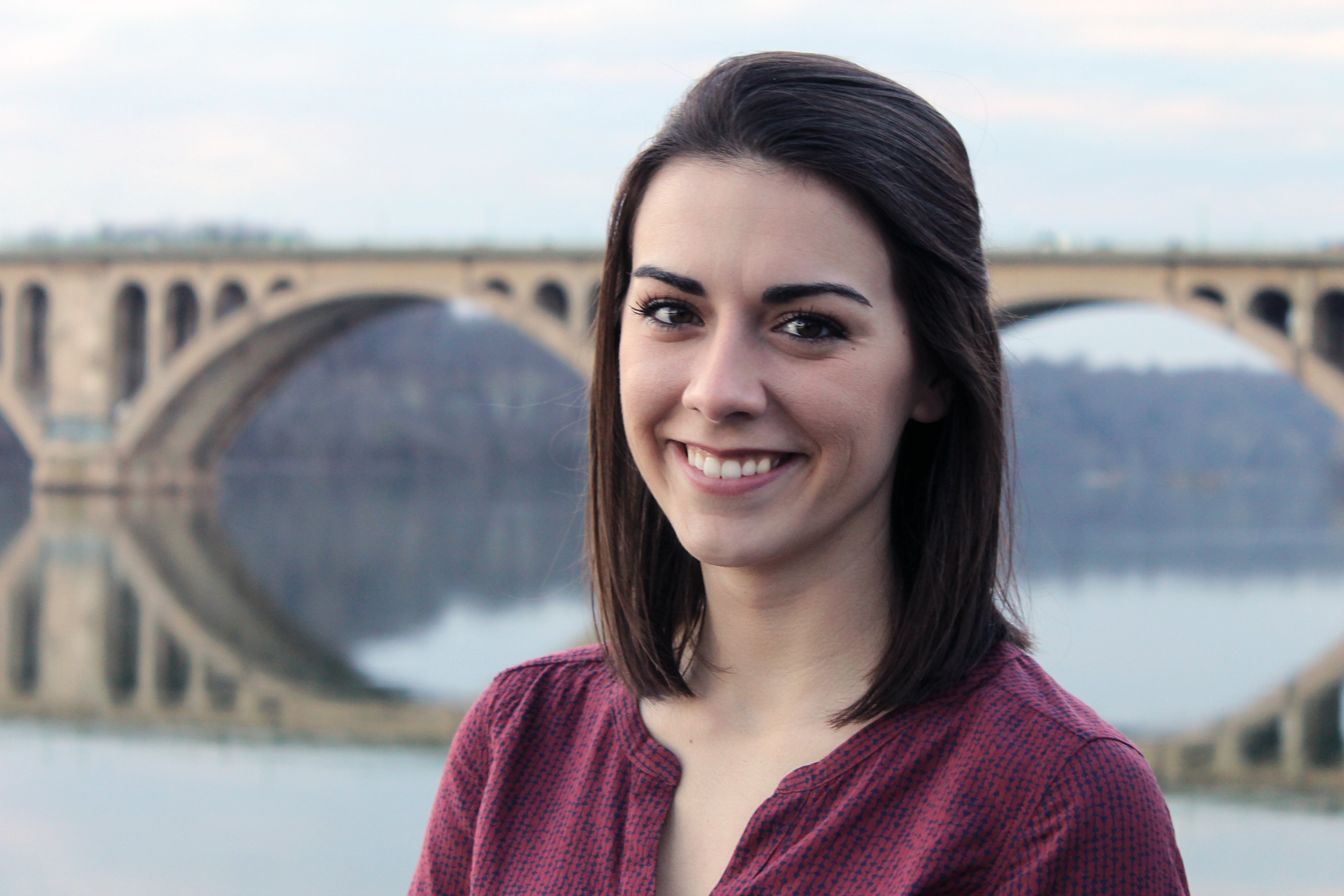 Mary Alice Mcmillan
Mary Alice McMillan is finishing her thesis film - a powerful, personal documentary about three generations affected by the toxic pollution of Love Canal.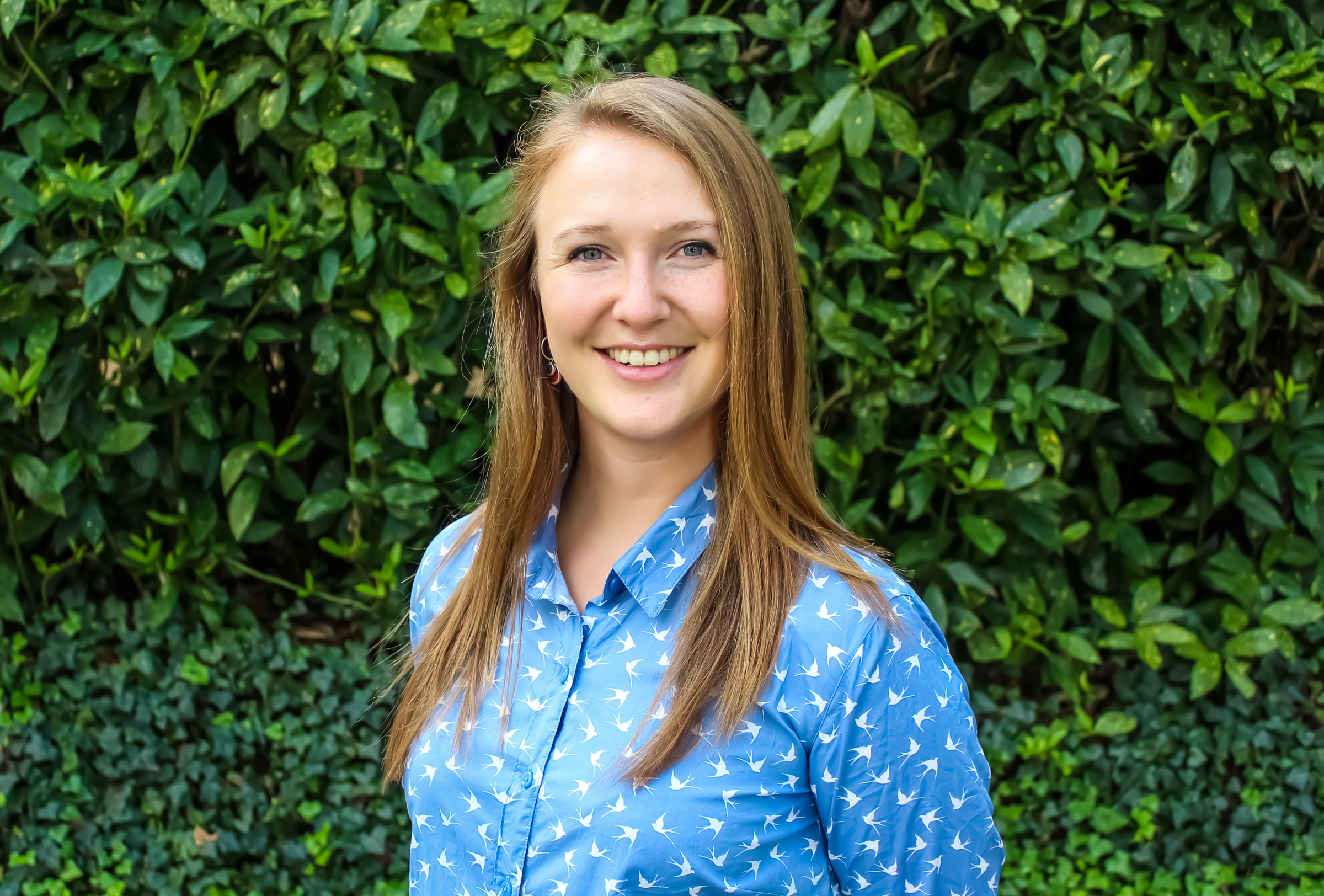 Beth Ebisch
Beth Ebisch is interested in science and natural history filmmaking, and is working on her thesis film about the damage that beetles are doing to the pine forests of Colorado, killing off trees and causing more wildfires. She is one of the fellows on the National Park Service Glacier Bay project with the Indigenous Tribal Council of that region.
Grace Eggleston
Grace Eggleston is working on her thesis film about toxic blooms and endangered species on the Great Lakes. Her film, "The Waters That Heal Us" recently won an award at the 2021 Wild and Scenic Film Festival.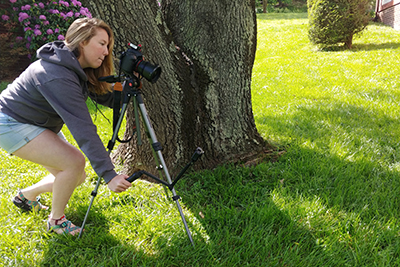 Jessica Wiegandt
Jessica Wiegandt is the editor of the CEF monthly newsletter.  She has spent time with scientists in Panama before coming into the program and was intent to do a film about the endangered Panama jaguar but that was derailed by the pandemic. She is now working on a capstone project about the James River, an all-woman kayak expedition to raise awareness about the river's environmental issues.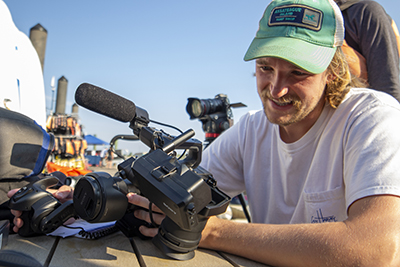 Nick Tucker
Nick Tucker is a CEF grad assistant and manages the Eco-Comedy Video Competition. Nick is an accomplished cinematographer, drone operator, and made an award-winning film for the Nature Conservancy (it won the Chesapeake Film Festival 2020/Best Student Film). He was selected, along with Beth, for the National Park Service Glacier Bay video fellowship.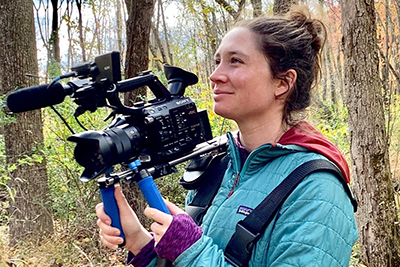 Lia Nydes
Lia Nydes is honing her skills to become a world-traveling natural history cinematographers. She traveled to Paraguay on her own, twice, to film a Nat Geo Explorer primatologist; was selected for the National Park Service BioReserves video fellowship; and just received a tidy grant from the Tampa Bay Estuary Foundation for her upcoming thesis film project on Black Skimmers.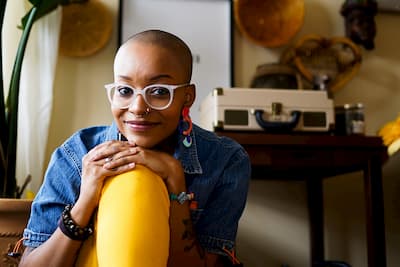 Asia Nicholson
Asia Nicholson is focused on environmental and climate justice filmmaking. She is the student manager of CEF's website and creating an interactive website for the CEF 2020 Impact Media research funded by HHMI/Tangled Bank Studios. Her thesis film focuses on the black diaspora movement in Nigeria.
Marissa Woods
Marissa Woods is currently working with the National Park Service on a Science History Video Fellowship. She has also worked with the Smithsonian Institution, creating a story map about the Smithsonian Gardens.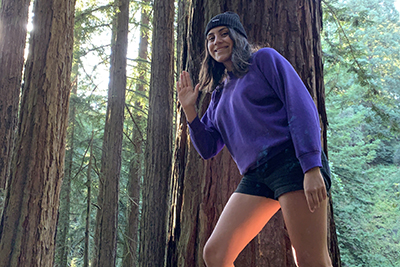 Xochi Chavez-Ortiz
Xochi Chavez-Ortiz is a first-year student who worked with the Monterey Bay Aquarium before starting AU's Film and Media Arts graduate school with a concentration in environmental and wildlife filmmaking. She is honing her camera, editing and producing skills to pursue her dream of making nature and environmental films that make a difference.
2020 Center Scholars

Robert Boyd, Chris Lipinski

2019 Center Scholars

Crystal Berg, Robert Boyd, Mary Alice McMillan, Jay Strojnowski, Shannon Shikles, and Ashley Luke.

2018 Center Scholars

Crystal Solberg, Robert Boyd, Sirjaut Kaur Dhariwal, Elizabeth Herzfeldt-Kamprath, Gaby Krevat, Ashley Luke, Amelia Tyson, and Kent Wagner

2017 Center Scholars

Emma Dacol, Sirjaut Kaur Dhariwal, Elizabeth Herzfeldt-Kamprath, Ashley Holmes, Megan King, Dorian Russel, Sam Sheline, Crystal Solberg, and Kent Wagner

2016 Center Scholars

Vanina Harel, Elizabeth Herzfeldt-Kamprath, Sam Sheline, Kent Wagner, and Nick Zachar

2014-2015 Center Scholars

Vanina Harel, Jamey Warner, and Nick Zachar

2012-2013 Center Scholars

Maria Arreguin, Erin Finicane, Sarah Gulick, Sylvia Johnson, Brian Kelley, Ana Sotelo, Jenny Stratton, and Corin Wilson

2011-2012 Center Scholars

Sarah Gulick, Helenah Svedberg, Jennifer Stratton, Aditi Desai, and Sylvia Johnson

2010-2011 Center Scholars

Aditi Desai, Kai Fang, Jeremy Polk, Irene Magafan, and Sylvia Johnson

2009-2010 Center Scholars

Ellen Tripler, Danny Ledonne, and Shanon Sparks