Contact:
Maggie Burnette Stogner
Executive Director
Center for Environmental Filmmaking
4400 Massachusetts Avenue NW
Washington
,
DC
20016
United States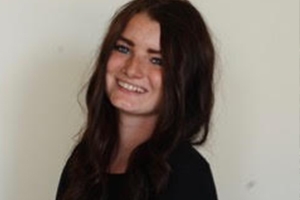 Crystal Berg
Crystal's thesis documentary will explore climate-induced polar/grizzly bear hybridization in the Canadian Arctic. Working alongside biologists and local guides, this film sets out to examine this rare, yet growing phenomenon, and what is means for the future of polar bears.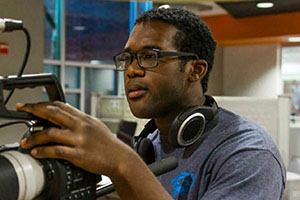 Robert Boyd
Robert's producing a short documentary about the abundant microbial growth, flourishing in kitchens and bathrooms, due to water wastefulness. His film, Table to Toilet: Fueling a Microbial Bonfire, will hold a microscopic mirror up to viewers, showing them the immediate, and close to home effects, of their wasteful water usage.
Sirjaut Kaur Dhariwal
Sirjaut is producing a short documentary on the depleting water resources in Punjab, India, where the farmers are struggling to maintain the ecosystem that once was. Covering only a small fraction of the country's land, Punjab provides India with majority of their wheat and rice. This film will delve deep into historical eco-friendly farming practices and explore options for future water conservation.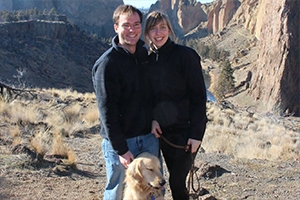 Elizabeth Herzfeldt-Kamprath
Elizabeth's film follows the story of artist Toni Lance who is known as "the bird lady" on the island of St. Croix. She is a strong and committed person and she's really carved out her niche on the island, but the responsibilities and overwhelming nature of caring for such fragile, wild creatures is wearing on her. The looming thought of who will do this when she can't lingers.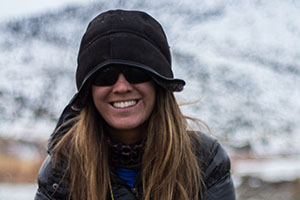 Gaby Krevat
Gaby's producing a film about a small community in Montana uniting to oppose two proposed gold mines located at the doorsteps of Yellowstone National Park. The film will discuss the intrinsic and economic value of the Paradise Valley's land, water, and wildlife that attract millions of visitors each year.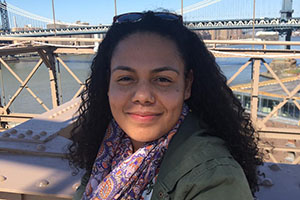 Ashley Luke
Ashley's producing a short documentary about the climate refugees of Louisiana's bayou. An area still recovering from the impact of Hurricane Katrina more than 10 years later caused alarming displacement of the coastal region. The documentary will examine how these refugees have adapted to the natural and manmade threats to their environment.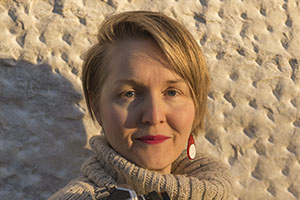 Amelia Tyson
Amelia's film Alabama Water Wars investigates the forces preventing an Alabama state-wide water management plan from being implemented and the women behind the efforts to put one in place. Though the work to put a plan in place is gaining traction, the question remains: will the stakeholders and interests groups be able to come together in time to save the vast and beautiful waterways of Alabama? 
Kent Wagner
Kent is making a film about deforestation in Borneo. It examines the loss and exploitation of the island's natural resources through the eyes of the indigenous Dayak people who have inhabited the rainforests of Borneo for thousands of years. It includes commentary with ecologists, activists, and Dayak elders. The shooting is complete and the film is currently being edited.
2017 Center Scholars

Emma Dacol, Sirjaut Kaur Dhariwal, Elizabeth Herzfeldt-Kamprath, Ashley Holmes, Megan King, Dorian Russel, Sam Sheline, Crystal Solberg, and Kent Wagner

2016 Center Scholars

Vanina Harel, Elizabeth Herzfeldt-Kamprath, Sam Sheline, Kent Wagner, and Nick Zachar

2014-2015 Center Scholars

Vanina Harel, Jamey Warner, and Nick Zachar

2012-2013 Center Scholars

Maria Arreguin, Erin Finicane, Sarah Gulick, Sylvia Johnson, Brian Kelley, Ana Sotelo, Jenny Stratton, and Corin Wilson

2011-2012 Center Scholars

Sarah Gulick, Helenah Svedberg, Jennifer Stratton, Aditi Desai, and Sylvia Johnson

2010-2011 Center Scholars

Aditi Desai, Kai Fang, Jeremy Polk, Irene Magafan, and Sylvia Johnson

2009-2010 Center Scholars

Ellen Tripler, Danny Ledonne, and Shanon Sparks