Center for Environmental Filmmaking
4400 Massachusetts Avenue NW
Washington
,
DC
20016
United States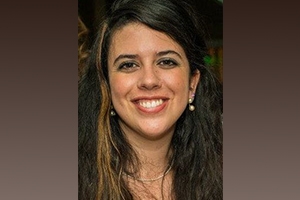 Emma Dacol
Emma is producing a short historical documentary film about Dr. Madison Spencer Briscoe, an important, but unknown African American entomologist and parasitologist. Dr. Briscoe overcame many obstacles to become a pioneer in the field of public health and helped advance science education at Storer College, one of West Virginia's first colleges for African Americans.
Sirjaut Dhariwal
Sirjaut is producing a short documentary on the depleting water resources in Punjab, India, where the farmers are struggling to maintain the ecosystem that once was. Covering only a small fraction of the country's land, Punjab provides India with majority of their wheat and rice. This film will delve deep into historical eco-friendly farming practices and explore options for future water conservation.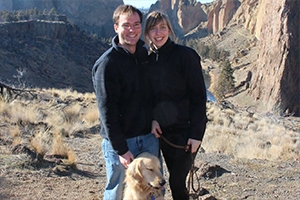 Elizabeth Herzfeldt-Kamprath
Elizabeth's film explores the poignant topics of life and death. Antonia Lance, a bird rehabilitator, has established a bird sanctuary on the island of St. Croix in the Virgin Islands, where her frequent house guests include injured birds. She constantly makes decisions that could mean a path to recovery and release back into the wild, life in captivity and care, or even death.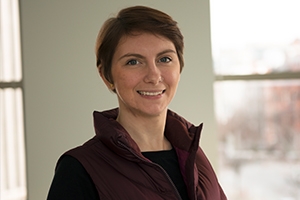 Ashley Holmes
Ashley is producing a short documentary focused on the effects of climate change on Arctic populations of beluga whales as sea ice retreats and opens up shipping routes in new territory. The film will focus on how this rise in human activity impacts the whales from an increase in noise pollution to changing natural behaviors to how vastly unprepared we are for an Arctic oil spill.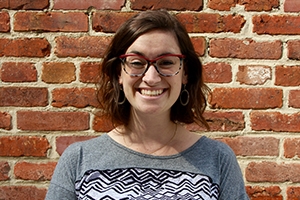 Megan King
Megan is making a film that answers the age old question: what happens when I flush my toilet? If you are a DC resident, that answer includes producing both energy and fertilizers. DC Water's innovative technology, their thermal hydrolysis system, is the only of its kind in the United States. This film will both inform and inspire audiences while taking a closer look at something that is going on right in our own backyard.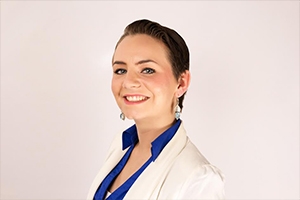 Dorian Russell
Dorian is an environmental scientist producing an online video series about her conservation research in Nicaragua and Costa Rica. Dorian will host her series as a queer woman in science to encourage others who are minorities to pursue STEM careers. The series will profile her field work examining endangered howler monkeys, showcase Central America's rich biodiversity, and provide context to high-profile issues in human-wildlife conflict.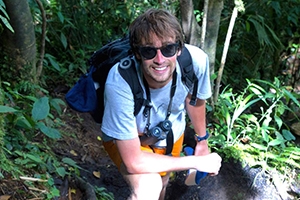 Sam Sheline
Sam's thesis film will be an extension of his short film Harbinger, about amphibian extinction in Panama. In 2015 Sam joined Panamanian biologist Edgardo Griffith to learn more about the country's national animal—the golden frog—now extinct in the wild. They also went to the slopes of the country's highest mountain to search for the country's largest salamander, not seen in the wild since 2009. Spoiler alert: they found it!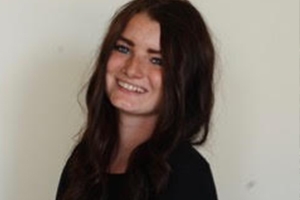 Crystal Solberg
Crystal intends to create a short film revolving around habitat loss in the Central Highlands of Guatemala by exploring the connection between dwindling cloud forests and the nation's many endemic species.
Kent Wagner
Kent is making a film highlighting deforestation on the island of Borneo. It will focus on habitat loss and the exploitation of natural resources, and will examine their effects on climate change and on Borneo's indigenous population - the Dayak people.
2016 Center Scholars

Vanina Harel, Elizabeth Herzfeldt-Kamprath, Sam Sheline, Kent Wagner, and Nick Zachar

2014-2015 Center Scholars

Vanina Harel, Jamey Warner, and Nick Zachar

2012-2013 Center Scholars

Maria Arreguin, Erin Finicane, Sarah Gulick, Sylvia Johnson, Brian Kelley, Ana Sotelo, Jenny Stratton, and Corin Wilson

2011-2012 Center Scholars

Sarah Gulick, Helenah Svedberg, Jennifer Stratton, Aditi Desai, and Sylvia Johnson

2010-2011 Center Scholars

Aditi Desai, Kai Fang, Jeremy Polk, Irene Magafan, and Sylvia Johnson

2009-2010 Center Scholars

Ellen Tripler, Danny Ledonne, and Shanon Sparks