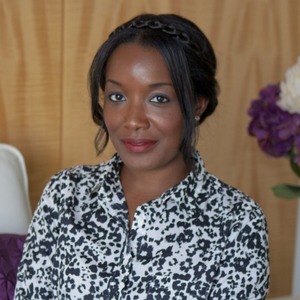 Arienne Thompson

Adjunct Instructor School of Communication
Degrees

B.A., University of Notre Dame (History, 2004)
M.A., American University (Journalism, 2005)

Book Currently Reading

'A Little Life' by Hanya Yanagihara

Bio

Arienne Thompson is a media professional with nearly 15 years of journalism and PR experience. Before joining boutique firm MoKi Media as Director of PR in 2015, Arienne spent a decade at USA Today covering Hollywood, fashion and the intersection of race & pop culture while reporting from the Oscars, Golden Globes, Emmys, New York Fashion Week and more red carpet events. Arienne was also a regular on-air contributor for two years on NBC's Today show and appeared as a pop culture expert on CBS News, MSNBC, CNN, Fox News, TV One, Good Morning America, Entertainment Tonight and Access Hollywood.

At MoKi Media, she and her team service a robust client roster that is a mix of national and local fashion, entertainment, fitness and hospitality brands, including Shinola, Ann Taylor, Union Market, Central Michel Richard, Flywheel Sports, barre3 and many more.

Arienne is a graduate of the University of Notre Dame, where she studied history and Japanese, and holds a master's degree in journalism from American University's SOC. A native of Memphis, Tennessee, Arienne has lived in the Washington, D.C. metro area since 2004 and currently resides in northern Virginia with her husband Chris.