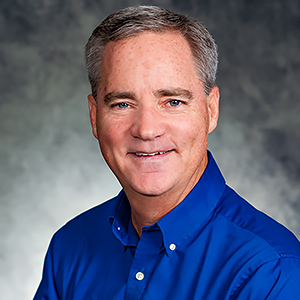 Terence Bryant

Sr Professorial Lecturer School of Communication
Degrees

BGS, University of Kansas, Atmospheric Science, 1985; BS, University of Kansas, Journalism, Broadcast News, 1986; MS, University of Kansas, Education, 2000.

Bio

Terry Bryant is the associate division director for journalism and a senior professorial lecturer in the AU School of Communication. He returned to American University full-time in the 2017 fall semester. He spent two years as the broadcast coordinator and lecturer for the Department of Communication at Mississippi State University. Before his move to Mississippi State, he taught for two years as a professorial lecturer at AU. Before his time at AU, he spent 14 years teaching broadcasting and media writing classes at the University of Kansas. He taught one semester internationally with the CIMBA program in Paderno del Grappa, Italy, and conducted a two-week broadcasting workshop in Liberia, Africa. He worked as a reporter, videographer, meteorologist and sports anchor at TV stations in Kansas, Mississippi and California from 1985 to 1997. He also has experience working live sporting events with CBS Sports, ESPN and Fox Sports. In May 2016, he was the play-by-play announcer for the NCAA Track and Field West Preliminaries. In April 2018, he took a group of AU students to Puerto Rico to report on the living conditions seven months after Hurricane Maria struck the region.
Spring 2020
COMM-200 Writing for Communication

COMM-632 Backpack Video Journalism

COMM-722 Advanced TV/Video Production
Summer 2020
COMM-624 Boot Camp for Journalists

COMM-725 In-Depth Brdcst Prod Capstone
Fall 2020
COMM-432 Backpack Video Journalism