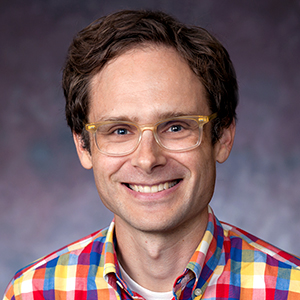 Benjamin Stokes

Assistant Professor School of Communication
Degrees

PhD and MA in Communication, University of Southern California; BA in Physics, Haverford College

Bio

Benjamin Stokes is a civic media scholar and game designer, and director of The Playful City Lab. He is an Assistant Professor in the School of Communication, and at the AU Game Lab. Previously, he co-founded Games for Change, the movement hub for advancing social change with games. At the MacArthur Foundation prior to academia, Benjamin was a program officer in their portfolio on Digital Media and Learning. Benjamin has also worked at the UC Berkeley School of Information as a postdoctoral scholar in data science. Design experience in civil society includes leading teams at NetAid/Mercy Corps in global citizenship education. His new book from MIT Press is Locally Played: Real-World Games for Stronger Places and Communities, scheduled for release in March of 2020. Students considering our PhD Program or MA/MFA in Game Design and Interactivity are encouraged to be in touch. Recent collaborations with students include projects on neighborhood storytelling networks, place-based games, participatory design, and play that strengthens cities and communities.