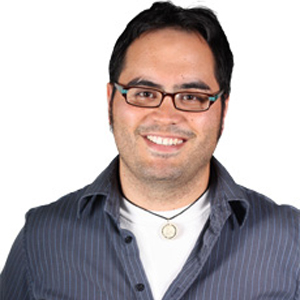 Clint Bush
Adjunct Instructor
School of Communication
Clint Bush is an adjunct professor of Film and Media Arts. He received his BA in Graphic Design/Photography from the University of Northern Colorado in Greeley Colorado in 2001. In 2002 he also studied Interactive Media at the Art Institute of Seattle. He has been working as a professional front-end web developer and graphic designer for over ten years with experience in a variety of concentrations such as Content Management Systems, e-commerce, and responsive design.

Clint recently spent three years in Washington DC where he worked as Senior Interactive Designer and Front-end Developer for Interface Media Group. He also participated as a judge in the American University's annual portfolio review.

Clint currently lives in Seattle with his wife and two kids. He is a contract designer and developer with contracts in both Seattle and Washington DC areas.
Loading ...

FOR THE MEDIA

To request an interview for a
news story, call AU Communications
at 202-885-5950 or submit a request.