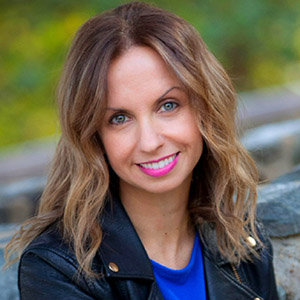 Cathryn Borum

Provost Assoc Professor SOC - Public Communication
Additional Positions at AU

Executive Director, Center for Media & Social Impact

Bio

Caty Borum is Executive Director of the Center for Media & Social Impact (CMSI), a creative innovation lab and research center based at AU's School of Communication (SOC) that creates, showcases, and studies entertainment for social change, and Provost Associate Professor at SOC. She is an award-winning media producer, engaged scholar, and author of three books about entertainment media and social change: A Comedian and An Activist Walk Into a Bar: The Serious Role of Comedy in Social Justice, with co-author Lauren Feldman (foreword by Norman Lear, University of California Press); Story Movements: How Documentaries Empower People and Inspire Social Change (Oxford University Press), winner of the 2021 Broadcast Education Association Book Award; and The Revolution Will Be Hilarious: Comedy for Social Change and Civic Power (NYU Press). In 2021, she won American University's annual "Outstanding Scholarship, Research, Creative Activity, and Other Professional Contributions Award," a refereed honor that recognizes extraordinary faculty achievement. As a documentary producer, her films and TV programs have aired internationally and nationally, across TV, streaming, and theaters. In 2020, she was named to DOC NYC's inaugural list of New Documentary Leaders, a peer-selected film industry award given to 16 global leaders who have made a substantial positive impact on the field.

Under Professor Borum's leadership, CMSI founded and directs several large-scale national and international comedy and human rights programs: the Yes, And…Laughter Lab (co-directed with Moore + Associates), a first-of-its-kind creative incubator of comedy for social justice, with robust partnerships across the entertainment industry, including Netflix, Amazon, NBC Universal, ViacomCBS, and leading social justice organizations; and Comedy ThinkTanks and GoodLaugh, which bring together professional comedians and human rights organizations for comedy co-creation, convenings, and research. Borum's creative media production and research has been supported by dozens of external grants from funders that include the MacArthur Foundation, Ford Foundation, Gates Foundation, Robert Wood Johnson Foundation, Atlantic Philanthropies, National Endowment for the Arts, Luminate, Open Society Foundations, Perspective Fund, Pop Culture Collaborative, Comedy Central, McNulty Foundation, Unbound Philanthropy, Doris Duke Foundation, Independent Television Service, Argosy Foundation, Paramount Global, the Fledging Fund, and others.

Prior to her academic life, Borum was senior vice president in the social impact practice group at FleishmanHillard International Communications in Washington, D.C., where she and her team won the strategic communication industry's highest honor, the Silver Anvil for Public Service. In Los Angeles, she was a longtime collaborator with legendary TV producer and philanthropist/activist Norman Lear, where she served as a philanthropy director and producer. She was also the program officer in the Kaiser Family Foundation's Entertainment Media & Public Health program, where she managed HIV-awareness partnership program production, TV specials and PSA campaigns with MTV and BET; project director and researcher at the Center for Media Education; and fellow in civic journalism at The Philadelphia Inquirer.
Spring 2023
COMM-744 Strategic Comm Capstone
Fall 2023
COMM-644 Writing for Strategic Comm
Scholarly, Creative & Professional Activities
Selected Publications
Borum Chattoo, C. & Feldman, L. (2020). A Comedian and An Activist Walk Into A Bar: The Serious Role of Comedy in Social Justice. Oakland, California: University of California Press. https://www.ucpress.edu/book/9780520299764/a-comedian-and-an-activist-walk-into-a-bar
Borum Chattoo, C. (2020). Story Movements: How Documentaries Empower People and Inspire Social Change. New York, New York: Oxford University Press. https://global.oup.com/academic/product/story-movements-9780190943417?cc=us&lang=en&
Feldman, L. & Borum Chattoo, C. (2019). Comedy as a route to social change: The effects of satire and news on persuasion about Syrian refugees. Mass Communication and Society, 22(3), 277-300, https://doi.org/10.1080/15205436.2018.1545035
Borum Chattoo, C. & Jenkins, W. (2019). From reel life to real social change: The role of social-issue documentary in U.S. public policy. Media, Culture & Society, 41(8), 1107–1124, https://doi.org/10.1177/0163443718823145
Borum Chattoo, C. (2018). A funny matter: Toward a framework for understanding the function of comedy in social change. HUMOR: International Journal of Humor Research, 32(3), 499-523, https://doi.org/10.1515/humor-2018-0004
Borum Chattoo, C. (2018). "Documentary and Communication." Oxford Bibliographies in Communication. Ed. Patricia Moy. New York: Oxford University Press. https://doi.org/10.1093/OBO/9780199756841-0207
Borum Chattoo, C., Aufderheide, P., Alexander, M. & Green, C. (2018). American realities on public television: Analysis of the Independent Television Service's documentaries, 2007-2016. International Journal of Communication, 12: 1541–1568. http://ijoc.org/index.php/ijoc/article/view/7826/2314
Borum Chattoo, C. & Green-Barber, L. (2018). An investigative journalist and a comedian walk into a bar: The role of comedy in public engagement with environmental journalism. Journalism. https://doi.org/10.1177/1464884918763526
Borum Chattoo, C. & Feldman, L. (2017). Storytelling for social change: Leveraging documentary and comedy for public engagement in global poverty. Journal of Communication, 67: 678–701, https://doi:10.1111/jcom.12318