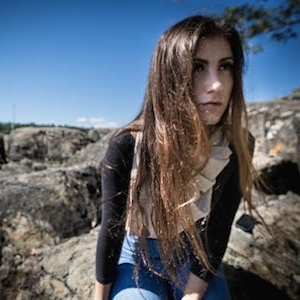 Otessa Ghadar

Adjunct Instructor School of Communication
Degrees

MFA in Film from Columbia University
BA from Columbia University

Bio

Otessa Ghadar is the Founder/Director of new media production company 20/20 Productions and the DC Web & Digital Film Fest. As one of the web series medium's earliest adopters, Otessa is a true forerunner of digital media. Since 2007, she has been pioneering the web series format and establishing new ground in the wild west of the web, mainly through her globally viral show Orange Juice in Bishop's Garden. OJBG started as her MFA thesis and is now one of the oldest & longest running web series online. Diving into web series production when the idea was still in its infancy, Otessa had to learn and to adapt to new changing forms of new media as they were being defined. From this expertise, she published the first new media textbook "The Wild West of Film." She is currently planning the 5th annual DC Web Fest, and working on a YA speculative fiction series. Whether in film or fiction, at her core, Otessa is a storyteller.