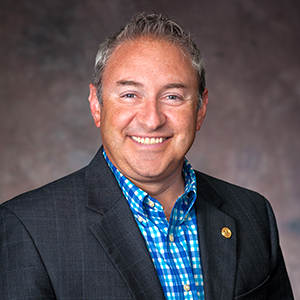 Jason Mollica

Professorial Lecturer School of Communication
Degrees

MS, Communication- Purdue University BA, Communication- Temple University

Favorite Spot on Campus

The Bridge Cafe

Bio

Jason Mollica is a seasoned strategic communication professional with 20 years of experience as a journalist, news producer and PR professional. Jason started his career as a journalist working for WCAU-TV in Philadelphia. Jason is an Emmy-nominated television producer, and he was an integral part of the team that launched Fox News Radio in 2003. He has worked for NBC, Comcast SportsNet in Philadelphia, Pa., and Fox News Channel in New York City before making the pivot to public relations. As an award-winning public relations professional, Jason has experience working on both the agency and client side of the business. He has worked in-house as the Assistant Director of Communications at Niagara University. On the agency side, Jason has worked with a wide variety of clients in the areas of manufacturing and environmental communications, retail, finance, healthcare, economic development and the nonprofit sector. In 2016, he was feted with a Gold Award from the Hermes Creative Awards for "The Secrets of Power Pitching." In addition to his consulting, Jason has spoken at numerous conferences including a number of PRSA and PRSSA chapters around the country. He has been a featured contributor for Marketwired's blog, as well as the Ad Age 150-ranked "PR Breakfast Club," Ragan Communications' "PR Daily," and Muck Rack. Jason has also appeared on FoxNews.com, the British Broadcasting Company (BBC), Al Jazeera International, AFP, Voice of America, WIVB-TV, WKBW-TV, Sinclair Broadcasting, and Spectrum News for his expertise in the area of social media, crisis communication and political messaging. In addition to his impressive professional experience, Jason has taught as an adjunct lecturer at both American University and at the University of Maryland where he created a course on social networking and social media analytics. At AU, he has taught, among others, Strategic Communication Writing in the Professional MA program, Public Relations, and in AU's online program.
Spring 2021
COMM-209 Communication and Society

COMM-469 Digital Strat Comm Analytics
Summer 2021
COMM-551 Grassroots Digital Advocacy

COMM-608 Social Media Strateg & Tactics
Fall 2021
COMM-301 Public Relations

COMM-644 Writing for Strategic Comm

COMM-669 Digital Strat Comm Analytics
Area of Expertise
Public relations, crisis communications and strategy, social media, digital and social media analytics, convergence of traditional and digital media and its effect on individuals, media and politics
Additional Information
Jason Mollica, professorial lecturer in the School of Communication, is a former radio and television anchor/reporter/producer. Prof. Mollica is available to comment and discuss topics related to media and politics, especially campaign messaging and how they are viewed and examined through social and digital media. He can also comment on political debates, current issues, and how it impacts the history of U.S. politics. Mollica can offer insights into sports teams and leagues use social and digital media to build and foster fan feedback, along with the evolution of team-branded journalism. He is available for print, online, radio and television interviews.