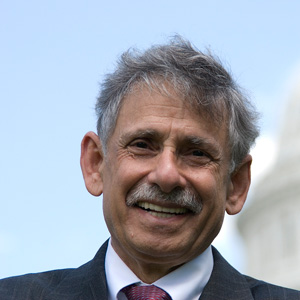 Robert Lehrman

Adjunct Professor School of Communication
Degrees

Tufts University and the University of Iowa's Writer's Workshop

Bio

Bob Lehrman is an adjunct professor of Public Communication. He is a novelist, teacher, and speechwriter for dozens of Democratic political figures including Vice President Al Gore. He's author of the recently released book The Political Speechwriter's Companion (CQPress 2009).

Lehrman, has taught public speaking at American University since 1998, and in 2005 created SOC's first course in Speechwriting. He now team-teaches that course with Professor Eric Schnure. He received the 2010 University Faculty Award for Outstanding Teaching in an Adjunct Appointment.

Lehrman lives in Washington DC, with his wife, Dr. Susan Thaul, an epidemiologist at the Congressional Research Service. The couple has two grown children.

Scholarly, Creative & Professional Activities
Selected Publications
A graduate of Tufts University and the University of Iowa's Writer's Workshop, where he studied with Kurt Vonnegut and Richard Yates, Lehrman's other works include three award-winning books for young adults. One novel, Juggling (Harper & Row, 1983), won an American Library Association Best Book Award; judges picked another, The Store That Mama Built (MacMillan, 1993), as one of three finalists for the 1993 National Jewish Book Award for Juvenile Literature; and Doing Time (with Phyllis Elperin Clark) won a 1980 Jane Addams Honor Book award.  Meanwhile, you can find Defectors (Morrow, 1988), his well-reviewed novel for grownups, on Amazon.com's list of best novels about the sport of running.
A speechwriter for the governors of New York and Illinois as well as corporate CEOs, Lehrman was Chief Speechwriter for Gore from 1993-95. After leaving the White House, Lehrman spent over a decade running his own business, writing speeches and other material for political figures, corporate CEOs, heads of non-profit organizations, and a variety of entertainers. In 2004, Lehrman suspended his business to serve as chief speechwriter for the Democratic National Committee. Most recently, he was the Speechwriter for the CEO of Pfizer, until leaving to complete his new book. Lehrman conducts speechwriting clinics, lectures about speechwriting at other campuses, and has acted as a writing coach for organizations with writers on staff.