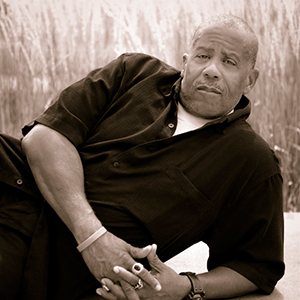 Russell Williams

Distinguished Artist-in-Residence Communication, School of
Bio

Russell Williams is a full-time professor of Film and Media Arts. He joined SOC after an illustrious career in Hollywood, where he won two Academy Awards for his sound work on Glory and Dances with Wolves. He is an experienced producer, and his work has brought him honors and recognition from the mayors of both Washington, D.C. and Los Angeles, from the American Film Institute, and from Cal State Northridge, Howard University and American University. He has taught at UCLA, USC and Cal. State Northridge.
Fall 2022
COMM-660 Developing Fiction Productions
Area of Expertise
Hollywood labor issues, Academy Awards and procedures, minority issues in Hollywood
Additional Information
Russell Williams II, a seasoned veteran of the motion picture world, has spent more than 25 years plying his trade. His career has spanned "live" network television, including the Watergate hearings, radio production, theatre, multitrack recording, film documentary, and feature film sound recording. His quest for perfection has garnered him two Academy Awards (for his sound work on two feature films, Glory and Dances with Wolves) and two primetime Emmys. Williams, a native of Washington, D.C., received an interdisciplinary bachelor's degree in film production, art history, and literature from American University. Soon after that, he found himself at WRC/NBC-TV working as an engineer during the week and co-managing Spirits Known and Unknown, a radio workshop back on campus for minority communication students that was unique in the entire public radio network. In Los Angeles, his new home, Williams built a reputation for getting to the "aural center" of the scene, preserving it, and marrying it to the visual. Said Williams to a prominent director, "if it doesn't work for me as radio, it's probably not working visually either." Since 1995, Williams has taken his many years of experience in the industry and applied those lessons to producing, a career about which he is very passionate. He has worked jointly with Isis Films director Bobby Holland on videos, commercials, and behind-the-scenes documentaries. In fall 2002, Williams came back home again, as he rejoined American University's School of Communication as artist in residence. His primary courses are Independent Finance for Motion Pictures and  Executive Suite.