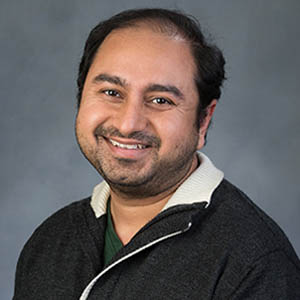 Saif Shahin

Assistant Professor School of Communication
Additional Positions at AU

Degrees

PhD, University of Texas at Austin MPhil, Jawaharlal Nehru University MA, University of Central Lancashire BA, University of Delhi

Bio

Saif Shahin joined the American University in August 2018. His research focuses on critical data studies, digital culture, and global media and politics, and is underpinned by a normative commitment to social justice. His research has been featured in a variety of high-impact journals including New Media & Society; Information, Communication & Society; Social Science Computer Review; and Communication Methods and Measures. He also serves as Associate Editor of the Journal of Information Technology & Politics.

Shahin's latest research takes a critical look at data and technology as sociocultural phenomena, the production of power in digital discourses, and the politics of online identity construction. He works with qualitative, quantitative, and computational methods of research — including machine learning, social network analysis, and sentiment analysis. He is also interested in advancing the methodology of communication research, especially mixed-methods. He enjoys working on collaborative projects and has co-authored multiple journal articles, book chapters, and conference papers with graduate students. He teaches graduate and undergraduate seminars on research methods, data analytics and media, technology and culture.

In 2020-21, Shahin won the School of Communication's Inclusive Excellence Award for "demonstrat[ing] a deep commitment to diversity through his research in online extremism and nationalism, his inclusive teaching approach, and his service contributions." He also won the 2020-21 Ann Ferren Curriculum Design Award (with Professor Patricia Aufderheide) from the Center for Teaching, Research & Learning for redesigning a course on Digital Media and Culture and helping develop resources to teach it with a focus on diversity and equity.

For more information, visit Professor Shahin's personal homepage or check out his profiles on ResearchGate and Google Scholar. You may also follow him on Twitter.
Spring 2021
COMM-420 Topics in Mass Media: Taming Big Data

COMM-754 Media Law and Policy

COMM-898 Doctoral Continuing Enrollment
Fall 2021
COMM-378 Intro to Comm Research Methods

COMM-751 Adv Media Research Methods

COMM-898 Doctoral Continuing Enrollment

COMM-899 Doctoral Dissertation
Scholarly, Creative & Professional Activities