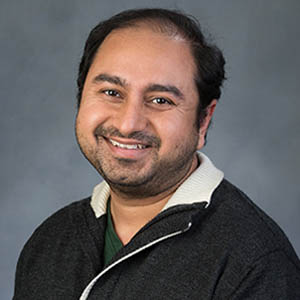 Saif Shahin

Assistant Professor School of Communication
Additional Positions at AU

Degrees

Ph.D., University of Texas at Austin, U.S.A., 2017 M.Phil., Jawaharlal Nehru University, India, 2011 M.A., University of Central Lancashire, U.K., 2002 B.A., University of Delhi, India, 2001

Bio

Saif Shahin joined the American University in August 2018. His scholarship focuses on critical data studies, digital culture, and global media and politics, and is underpinned by a normative commitment to social justice. His research has been featured in a variety of high-impact journals including New Media & Society; Information, Communication & Society; Social Science Computer Review; American Behavioral Scientist; Communication Methods and Measures and Journalism & Mass Communication Quarterly. His JMCQ article was a finalist for the journal's 2017 Outstanding Research Article of the Year Award. He has also won awards at annual conferences of the International Communication Association and the Association for Education in Journalism and Mass Communication.

Shahin's latest research looks at artificial intelligence and big data as a sociopolitical phenomena, the interplay of emotion and cognition in digital discourses, and online identity construction as a sociotechnical practice. He works with qualitative, quantitative, and computational methods of research — including machine learning, social network analysis, and sentiment analysis. He is also interested in advancing the methodology of communication research, especially mixed-methods.

He enjoys working on collaborative projects and has coauthored multiple journal articles and conference papers with graduate students. He teaches graduate and undergraduate seminars on research methods, data analytics and media, technology and culture. He previously worked as a journalist in India, England, and the Middle East, and continues to contribute commentaries and news analyses on current affairs to publications worldwide.

For more information, visit Shahin's personal homepage or check out his profiles on ResearchGate and Google Scholar. You may also follow him on Twitter.
Fall 2020
COMM-378 Intro to Comm Research Methods

COMM-704 Media, Technology & Democracy

COMM-898 Doctoral Continuing Enrollment
Spring 2021
COMM-420 Topics in Mass Media: Taming Big Data

COMM-754 Media Law and Policy

COMM-898 Doctoral Continuing Enrollment
Scholarly, Creative & Professional Activities