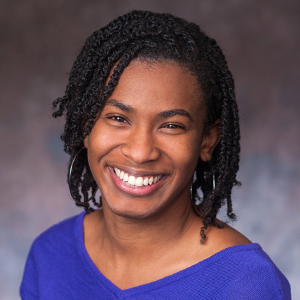 Trevonne Homer

Assistant to the Dean School of Education
Additional Positions at AU

Inclusion Coordinator, SOC

Degrees

B.A. Sociology/Women's, Gender, & Sexuality Studies; Emory University

MPA, International Management; American University

Bio

Trevonne provides executive administrative support to the Dean and manages the daily operations of the Office of the Dean. In addition to managing the Dean's calendar and office communications, she provides support for capital campaign activities, organizes special projects/events, and assists with school-wide reputation building. As the school's Inclusion Coordinator, Trevonne coordinates diversity and inclusion initiatives in conjunction with SOC's Inclusion Officer and Diversity Committee. She organizes workshops, training opportunities, and events to positively impact recruitment, retention, and engagement of underrepresented students, staff, and faculty. Trevonne is a Qualified Administrator of the Intercultural Development Inventory (IDI), a developmental tool that helps individuals and teams reflect on their cultural competency. She is passionate about developing programs and interventions to strengthen teams' ability to navigate and bridge across cultural differences. She is also passionate about engaging others in activities and dialogue that build a deeper self-awareness of social issues. She served as a Crisis Intervention Advocate and Curriculum Facilitator for the DC Rape Crisis Center where she lead conversations around sexual assault to youth at DC schools and community based organizations. Trevonne holds a B.A. in Sociology and Women's, Gender and Sexuality Studies from Emory University and a Master in Public Administration with a focus on International Management from American University. She is originally from St. Thomas, U.S. Virgin Islands and enjoys travelling, dancing, playing rugby, and bonding with nature.