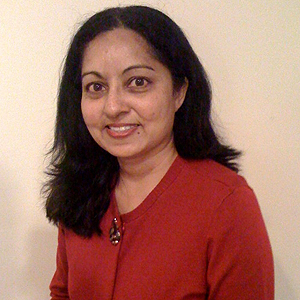 Vandana Mathur

Senior Adjunct Professorial Lecturer and Director of Writing Program School of Communication
Degrees

Bachelor of Science at the State University of New York at Brockport; Masters in Journalism at American University.

Bio

Vandana Mathur is a senior professorial lecturer and director of writing programs at AU. An alumni of American University's School of Communications, she has  been a journalist in the Washington, D.C., area for more than 20 years. She started out her career in journalism as an editor at McGraw-Hill Publications, then later became a congressional correspondent for ABC/Capitol Cities Publications and for the Bureau of National Affairs, which is now Bloomberg Industry Group. After a brief stint as an editor at Kiplinger publications, she worked for several years as a Web editor for the International Finance Corporation, part of the World Bank Group. She is now back at  Bloomberg Industry Group, where she is a deputy managing editor for the international tax.