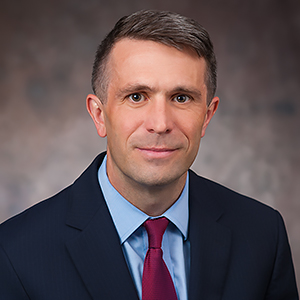 Greg Wolf

Adjunct Instructor School of Communication
Degrees

M.A., Security Policy, Elliott School of International Affairs, The George Washington University


B.A., Journalism and Mass Communication, University of North Carolina–Chapel Hill

Bio

Greg Wolf is the Deputy Director of Public Affairs at the National Nuclear Security Administration, which is responsible for the safety, security, and effectiveness of the U.S. nuclear weapons stockpile. NNSA also works to reduce the global danger from weapons of mass destruction; provides the U.S. Navy with safe and effective nuclear propulsion; and responds to nuclear and radiological emergencies in the United States and abroad.


Prior to NNSA, Wolf spent 10 years as a Public Affairs Officer in the U.S. Marine Corps. He served in San Diego, Iraq, and Washington, D.C., including a three-year stint as a spokesman for the Marines at the Pentagon.


Wolf joined the AU School of Communication in 2016 after spending his last two years on active duty as an instructor at Defense Information School, training officers from across the Defense Department and designing simulation-based curriculum.


Wolf began his professional career as a photojournalist with several daily newspapers in his native state of North Carolina. He embedded with the N.C. National Guard in Iraq in 2004 during its largest mobilization since World War II.