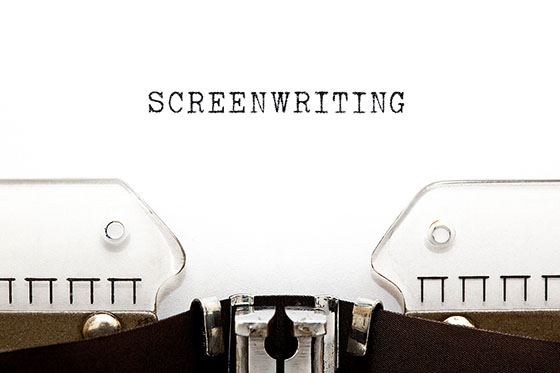 Screenwriting Intensive Seminar
What makes the difference between film and television productions that are phenomenal successes and those that vanish without a trace? The answer lies in a unique combination of artistic vision, exceptional story structure, and original theme.
Offered by the American University School of Communication for the first time in the Spring of 2019, this one-day intensive seminar taught by seasoned film and television writer John Weiskopf, will present the critical skills and knowledge to make your scripts stand out. 
In this seminar you will learn how to:
Transform a rough idea into a treatment that lays out the essential story components
Craft an engaging and strategically paced narrative structure
Create compelling characters, settings, and scenes
Write crisp, realistic dialogue
During the six-hour seminar, Weiskopf will use clips and provide handouts as you deep dive into two current benchmarks in film and television entertainment: the Academy Award winner for Best Original Screenplay Get Out and the Emmy Award winner for Best Television series Breaking Bad.
Besides the lecture component, the seminar offers an active discussion of the most successful films and episodic TV shows with a particular emphasis on understanding their script structures. You will explore contemporary themes, character design, protagonist and antagonist internal and external conflicts, plot complications, key plot points, and a script's turning points.
Class date:  
Saturday, March 23, 2019 10:00 a.m. to 4:30 p.m.  
(Morning coffee and lunch are provided with registration.) 
Location:  
American University School of Communication, McKinley Building (MCK 113) 
4400 Massachusetts Ave., NW, Washington, DC 20016  
 Course  cost:  
$350, includes morning coffee and lunch (NOTE: Current AU/SOC students are welcome to take this seminar, but it is not for credit nor included on official transcripts. The fee is the same as that paid by the general public.)
Contact John Weiskopf, Adjunct Professorial Lecturer  
Film & Media Arts Division 
School of Communication 
weiskopf@american.edu