Communications
Journalism Professor Wins NABJ Journalism Educator of the Year Award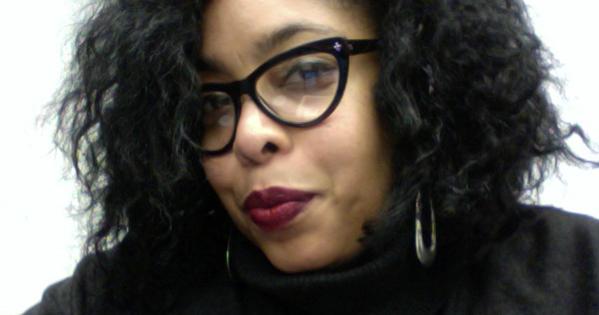 Dr. Sherri Williams, a journalism professor in the School of Communication at American University, earned the 2021 Journalism Educator of the Year Award from the National Association of Black Journalists. Williams, the assistant professor in race, media and communication, received the award because of her teaching and partnerships with national media outlets that published her students' work and amplified their stories nationally.
Last year, Williams partnered with The Nation magazine for the Vision 2020: Election Stories from the Next Generation project. The Nation published 10 stories written by students in Williams' advanced-level Race, Ethnic and Community Reporting class about diverse young voters' presidential election concerns. Williams ushered the project through the pandemic and guided students to complete their stories and forge new paths while learning and reporting in a virtual environment.
"Dr. Williams stretches the boundaries of the classroom to include student work in the professional newsroom, covering some of the most important topics of the day," Amy Eisman, journalism division chair at AU, said in her nomination letter. "Williams works to create opportunities for journalism students that they don't always have. During a year when many plans fell through, Dr. Williams pressed forward so that her students could still gain professional development from national editors and be published by a national media outlet."
This year Williams collaborated Teen Vogue for the project Racial Reckoning: A Year After a Movement Rocked the Nation. Williams' students produced four stories about how young people were affected by the 2020 racial justice uprising.
"From inside the classroom to her much-sought expertise outside, Dr. Williams has been a leading voice in the national conversation about society's reckoning with racial injustice," Eisman said.
NABJ's Journalism Educator of the Year award recognizes the service, commitment and academic guidance of an outstanding journalism professor who helped to increase the number of Black journalists in newsrooms. Williams will receive the award on Dec. 4 during NABJ's virtual awards ceremony when the organization will induct eight new members into its Hall of Fame and award 14 Special Honors to Black journalists and communicators from around the world. NABJ is one of the largest professional journalism associations in the country.
Williams is a long-time NABJ member and worked in service of the organization in various capacities during the last two decades. Shortly after the emergence of the #MeToo movement, Williams worked closely with former NABJ President Sarah Glover and developed the NABJ Code of Conduct and Anti-Harassment Policy to address inappropriate behavior at NABJ events and establish a system of consequences. Williams is a former NABJ chapter president in two cities (Jackson, Miss. and Columbus, Ohio). She was also an NABJ Student Multimedia Projects mentor and a former NABJ Ethel Payne Fellow. Williams recently became chair of the Washington Association of Black Journalists student engagement and early career development committee.
Williams, an award-winning journalist, was a newspaper reporter for a decade in three newsrooms including at the Associated Press in Jackson, Mississippi. Williams, a native of Benton Harbor and Kalamazoo, Michigan, is a graduate of the historically Black college Jackson State University where she was a member of the NABJ college chapter. She earned master's and doctorate degrees at the S.I. Newhouse School of Public Communications at Syracuse University. She still occasionally writes for national media outlets.