Communications
Media Innovators Join SOC Accelerator Group for New Media Entrepreneurship
Five stellar media innovators in the Washington, D.C., area have agreed to join the inaugural Accelerator Group of the new Master of Arts in Media Entrepreneurship (MAME) in the School of Communication.
The innovators will help grow the program, mentor the students and build the curriculum of the unique MAME program that launched at American University Fall 2012 with 10 area students.
The five members bring to the school a wealth of experience in digital media from venture capital creation and entrepreneurship to content development and intrapreneurship. The degree is a 20-month, 10-course program aimed at working professionals with courses on nights and weekends.
The most recent new member is Vijay Ravindran, Senior Vice President and Chief Digital Office of The Washington Post Company. He joins Jim Brady, Editor-in-Chief of Digital First Media; Lynette Clemetson, Director of NPR's StateImpact project and co-founder of theroot.com; Jen Consalvo, COO and co-editor of Tech Cocktail and co-founder of tech startup, Shiny Heart Ventures; and Tom Weithman, Managing Director of CIT Gap Funds.
"I can't imagine a better group of media entrepreneurs to help us harness the energy generated by the outstanding students in this cutting-edge program. I have no doubt we are going to see significant and sustained innovation from the MAME program," said Dean Jeff Rutenbeck of the School of Communication.
Two of the four are AU alums, two have taught as adjuncts at AU and all are based in the Washington area. They will work closely on the MAME program with Amy Eisman, SOC Director of Media Entrepreneurship & Interactive Journalism and Jan Schaffer, Executive Director of J-Lab: The Institute for Interactive Journalism and Entrepreneur in Residence at SOC.
For more about the curriculum in the MAME program, click here.
Bios of the five are below: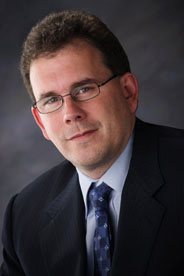 Jim Brady, Editor-in-Chief of Digital First Media, which jointly manages Journal Register Company and MediaNews Group with more than 800 print and online products serving 57 million readers each month. Brady joined Journal Register Company in 2011 to oversee the editorial strategy of the company's 18 daily newspapers, 172 non-daily publications and 154 online sites. He also is overseeing the launch of Project Thunderdome, which will redefine how the media company produces journalism for the digital age.
Earlier, Brady served as general manager of TBD, a local news operation in the Washington, D.C., region that combined traditional journalism with citizen journalism. He joined TBD after more than four years as executive editor of washingtonpost.com, where he led the site to numerous awards and accolades.
Brady is an SOC alum and has taught as an adjunct.
In between his stints at washingtonpost.com, Brady spent more than four years at America Online, serving as Group Programming Director, News & Sports; Executive Director, Editorial Operations; and Vice President, Production & Operations. Brady was in charge of the AOL's coverage of the 9/11 terrorist attacks and the 2000 presidential election.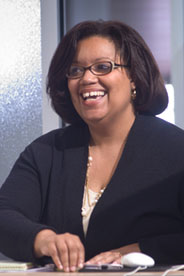 Lynette Clemetson is senior supervising editor of NPR's Morning Edition. Before joining Morning Edition she was director of NPR's StateImpact project, a cross-platform reporting project of NPR and local public radio stations. A print reporter for many years, Lynette was a domestic correspondent for the New York Times. She was also a national correspondent for Newsweek magazine, as well as a foreign correspondent for the magazine, based in Hong Kong. She moved into digital work in 2007, when she became founding managing editor of TheRoot.com. She's been working on digital projects ever since. She studied new news models as a Knight Wallace Fellow at University of Michigan and was director of Digital Strategy for Pew Center on the States before coming to NPR in January 2012.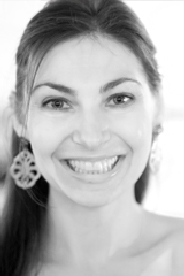 Jen Consalvo is Co-founder and COO of the tech-focused media company, Tech Cocktail, as well as the Co-founder of Thankfulfor, an online gratitude journal community. She has worked in product development for over a decade, leading large and small teams in a range of product areas such as digital imaging, community & social platforms and personalization. The majority of her career was at AOL, planning and building products used by millions of people globally.
Consalvo is also co-producer of Digital Capital Week (@DCWEEK), a week-long festival in Washington, D.C., focused on technology, innovation and all things digital in the nation's capital. The festival has attracted over 10,000 people.
Consalvo was named a 2011 Tech Titan by Washingtonian Magazine, was featured in DC Modern Luxury Magazine in "The Smart Set", in The Washington Post cover story "Digital Nomads Choose Their Tribes" and also in the Huffington Post story "What is Work? Cutting Yourself Free With Heart". Over the past few years, Consalvo's products have been featured in such places as WashingtonPost.com, TechCrunch, CNET, Mashable and more.
She earned an MBA from American University's Kogod School of Business and a BA from the School of Communication.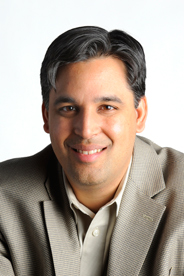 Vijay Ravindran joined The Washington Post Company in 2009. He founded and leads the company's WaPo Labs, which develops experimental news products, including the personalized news aggregation site Trove. Ravindran serves in other leadership roles within the Post Company, including at SocialCode, a subsidiary social advertising agency. In addition, he works with others in company management to consider potential investments in digital startups.
A former Chief Technology Officer at Catalist, a political technology startup, Ravindran also has served as a technology director at Amazon.com. He has a degree in systems engineering from the University of Virginia. Ravindran was the popular kickoff speaker in the DC Startup Forum series on media innovation, co-produced by WAMU and SOC.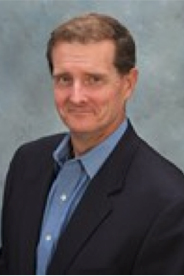 Tom Weithman is the Managing Director of CIT GAP Funds, a family of seed-stage venture funds focused on making equity investments in Virginia's most promising tech and life science companies.
In forming GAP Fund I, Weithman brought together initial investment capital, developed and implemented all deal sourcing, due diligence and portfolio-management processes, and recruited all members of the investment team and GAP Fund board. Building on the success of GAP Fund I, Weithman launched the GAP BioLife Fund and the GAP Tech Fund in 2007. Through CIT GAP Funds, Weithman's team has placed more than 30 seed-stage equity investments, attracted more than $30 million of private equity investment into CIT GAP Funds portfolio companies, driven nine portfolio companies to Series-A investment, and propelled several companies to exit. CIT GAP Funds has been recognized by Entrepreneur Magazine as a Top 100 venture fund in 2005, 2006, 2007 and 2008.
Weithman serves on the board of the Virginia Tech Intellectual Property Foundation and has affiliations with Irish Angels and Catholic Charities of Northern Virginia. Weithman is active in numerous angel investment, venture capital and entrepreneurial support organizations, speaking frequently about seed stage investing, federal R&D funding, and technology transfer. He has been recognized as one of the "25 Most Influential People in the Southeast Technology Community" by TechJournal South.
Weithman holds a Bachelor's degree from the University of Notre Dame, an MBA from Michigan State University and a Master's degree in Public Administration from Harvard's John F. Kennedy School of Government.