Communications
Pam Kaufman to Address the 2019 School of Communication Commencement Ceremony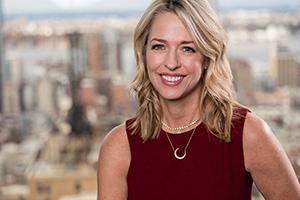 On May 11th, American University School of Communication (AU SOC) graduating students, their families, faculty and staff will gather to celebrate this year's graduates in the 2019 Commencement Ceremony. The ceremony, taking place in Bender Arena from 1:30 to 3:30 and followed by a reception in the Mary Graydon Center, will feature a variety of speakers.
This year's featured speaker is SOC alumna Pam Kaufman, President of Viacom Nickelodeon Consumer Products, where she leads worldwide licensing and merchandising for Viacom Media Networks and Paramount Pictures. This multibillion-dollar consumer products business consists of Viacom's portfolio of brands and iconic franchise properties including Nickelodeon's PAW Patrol and Teenage Mutant Ninja Turtles; MTV's Jersey Shore: Family Vacation; Comedy Central's South Park; and Paramount Pictures' The Godfather, Top Gun and Grease among others. She is also a committed advocate for gender equality and diversity and inclusion, sitting on the board of Bottomless Closet, a not-for-profit that prepares women for workplace success, and of the Pace Women's Justice Center, and has been recognized as one of Multichannel News' Wonder Women. Kaufman will receive an honorary Doctor of Humane Letters.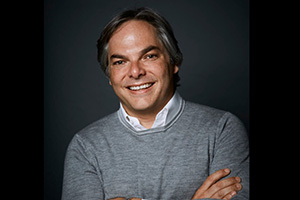 Alumnus Adam Goodman will also receive an honorary Doctor of Humane Letters. Adam Goodman is the founder and CEO of DICHOTOMY MicroStudios. Prior to establishing DICHOTOMY, Goodman ran the film divisions for both DreamWorks Studios and Paramount Pictures for 11 years – most recently serving as President of Paramount's Film Group, a positioned he held since 2009. Under Goodman's stewardship, both DreamWorks and Paramount enjoyed their highest grossing years ever.
Goodman's film picking skills are demonstrated by his track record in discovering new voices, franchises and movie-going experiences like Transformers, Paranormal Activity, Teenage Mutant Ninja Turtles, World War Z, and Anchorman. His creative leadership helped establish brands like Jackass, G.I. Joe, SpongeBob, Mission: Impossible, and Star Trek reach their highest grosses ever.
He led the startup of Paramount's micro-budget film strategy, overseeing the mega success of Jackass, Bad Granpa, Devil Inside, and Justin Bieber: Never Say Never, which helped him to innovate studio filmmaking. Some of these titles are considered the most profitable studio releases ever.
The two student speakers during the ceremony will be Grace Ibrahim (Film and Media Arts, MA) and Jozette Akusika Allah-Mensah (Journalism, BA). Like the students they will be addressing, Ibrahim and Allah-Mensah are passionate about storytelling and the SOC community that nurtured their interest in it. Both students will speak on the value of the support they received during their time at AU and how it cemented their resolve to uncover and elevate the stories living all around them.  
In addition, four other students will serve as ceremony flagbearers: Allison Kraus, Lindsey Leake, Lesia Olesnyckyj, and Emily Hall.
The schedule of events is online on the AU website. Please consult the parking and travel page for information on traveling to campus.