Communications
Adapting to the "New Normal"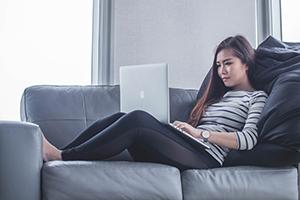 Angelica Everson was studying abroad in Madrid, waiting for class to start, when she received an email sending her home. Due to the Coronavirus pandemic, the American University abroad program directed all students to return to their permanent addresses by the end of that week. Everson said she was devastated.
The communication media student is now back, safe in her hometown after 24 hours of "nerve-wracking" international travel and a 14-day self-quarantine period, during which she didn't know what to expect next. Everson's AU abroad classes are now conducted online in a rhythm that the student said she is still acclimating to.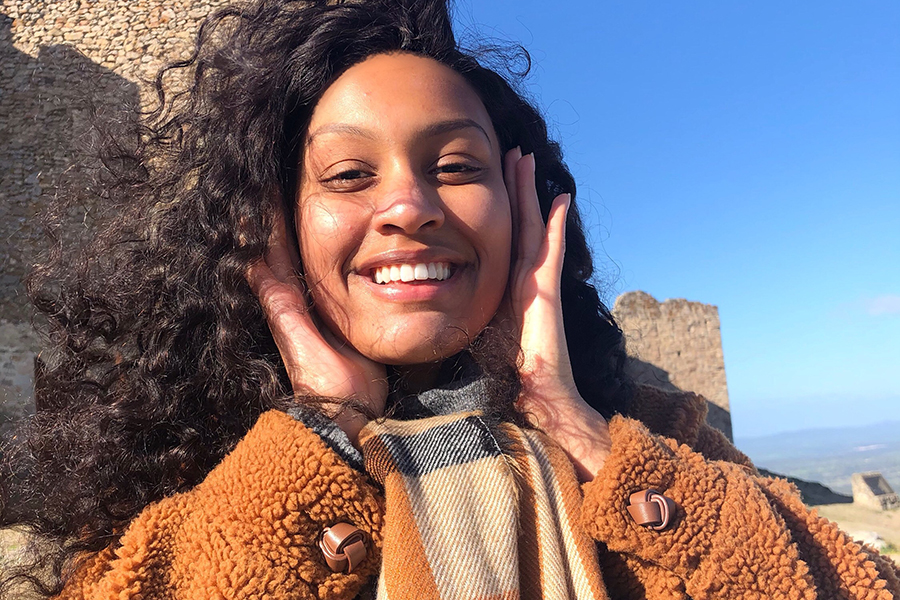 Angelica Everson
Now, she's allowing her passion for her studies to motivate her through this stressful circumstance. 
"Knowing that all of the work I'm doing is still helping me get to the point that I want to get makes me want to continue to go even harder than I did while I was there," she said. "I want to get stuff done."
Soon after the study abroad students were directed to return home, President Sylvia Burwell announced that all students would transition to online classes for the remainder of the spring 2020 semester. Students are now completing the rest of their schoolwork on digital platforms such as Zoom, Blackboard Collaborate Ultra, and various discussion boards. President Burwell also announced that this year's commencement ceremony for graduating seniors, all campus events, and summer 2020 classes will now be transitioned online. 
Whether students were studying abroad like Everson or on campus in D.C., they are now all navigating this new reality of working from home and learning virtually. 
"It definitely still is a big adjustment, but it's not something that I can necessarily get angry about," said communications and political science major Ashley Ersoff. "I understand that this is something that we have to do as a community to protect each other." 
Ashley Ersoff
As a student who prefers tactile learning, Ersoff admitted that she had reservations as to how this online transition would work for her. Although she said her motivation has been affected by being at home, the student's long-term goals are one thing that keeps her going. 
"I want to graduate on time and I don't want to let this horrible situation that we're all in define the rest of my life," Ersoff said. "I'm really trying to keep the future in mind and use that to stay on track." 
Other students, like sophomore Chase Vincent, are trying to do the same. Vincent recalled the stress of having to move out from her dorm room within a matter of days. "It was definitely a scramble," she said as she remembered the process. "A lot of my professors have been pretty understanding and have moved due dates, though." 
Thanks to what Vincent described as pressure she puts on herself, she has been able to adjust to this new normal. 
"I expect a lot from myself and I know that my parents are working hard to put me through AU, so I feel like the least I can do is just remember that I want to be a student and I want to do well," she said.
As for Diana Ochoa—an intended May graduate—she is trying to continue to be positive, day by day, throughout this entire situation. 
"As a senior, things are so fast-paced and competitive with jobs and graduation and everything," said Ochoa. "It's kind of hard to find encouragement at times within yourself and not compare yourself to others. So, to take a step back and a break from it all is nice. I like my online classes."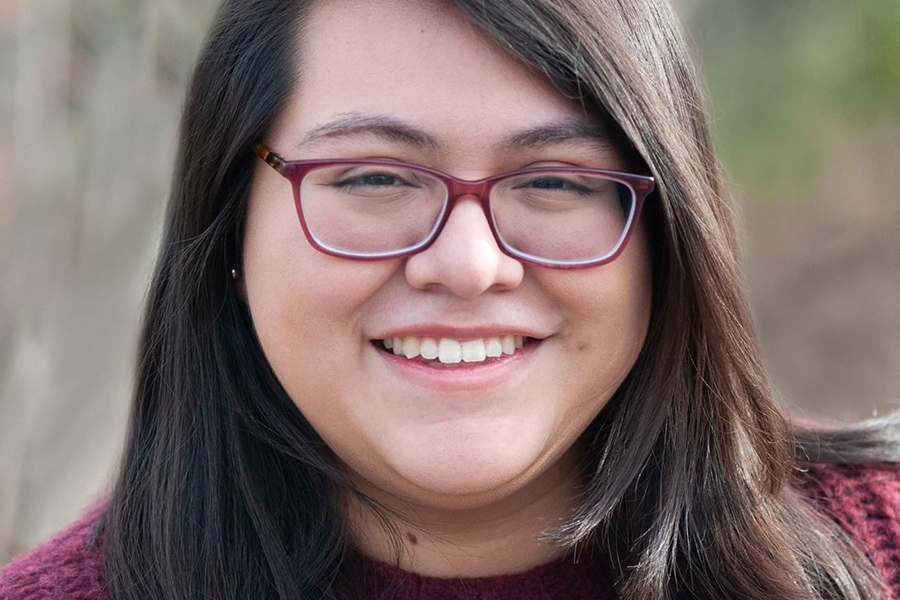 Diana Ochoa
Although the public relations student said she was disappointed to hear about virtual commencement, she expressed that she understood why it had to happen and respected the decision.
"Take it slow," advised Ochoa to fellow students. "Take a deep breath. Professors will be empathetic."
She isn't wrong. 
Faculty at American University have expressed various efforts to support students throughout their online transitions. According to an email sent to the AU community by Provost Daniel J. Myers, "most undergraduate and graduate students will have the ability to shift one or more classes to Pass/Fail." This opportunity to change grade types will remain open until the last day of classes. 
In a separate email message, President Burwell announced that undergraduate, graduate, and Washington College of Law summer courses will be discounted by 10 percent this year to provide financial relief during the pandemic. 
As a student, Vincent advised those who may be struggling with their transition to remain in constant communication with their available resources. "Keep in touch with your professors, your friends, and your support," she said. "I know it's kind of hard because everyone is going through it right now, but try and stick it out." 
SOC has a few upcoming virtual events to help students "stick it out," too, such as the SOC at Home Twitter chat happening on April 8, the Character Strengths for Creatives Masterclass on May 16, and the Screenwriting Masterclass. Stay updated about future events, here.