Communications
American University Alumni Filmmakers Shine in Festivals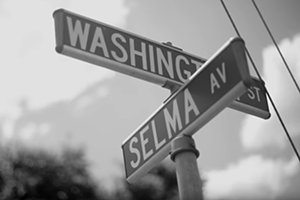 Three American University alumni filmmakers have found success through creating work they are passionate about. Their inspiring and telling films are being showcased at various film festivals throughout the country. 
Dustin Harrison-Atlas is a documentary filmmaker who strives to find stories about hardworking and determined people who go against the odds to accomplish their dreams. His most recent endeavor, a film titled "New Chefs on the Block", follows the lives of two chefs trying to find success by opening up their very own restaurants in DC. His film was accepted to screen at 27th Cinequest Film & VR Festival, occurring February 28 - March 12, 2017 in Silicon Valley, as part of the Official Documentary Feature Competition. 
Bradley Evans' film Appassionato showcases the life of a Middle school band director and tuba player who possesses big dreams of playing full time in an orchestra. His unrelenting yearning diminishes the joy of his current life, leaving him hopelessly dissatisfied. Appassionato has been selected to screen at Rosebud Film Festival, Richmond International Film Festival and Hollywood Black Film Festival. 
Watch the trailer here
Leah Jones created a poetic documentary titled, Tied to the System, with the goal of raising awareness of police brutality and social injustice against the African American community. Her poignant film has been selected for the Beloit International Film Festival. 
Watch Leah Jones' film Tied to the System here