Communications
American University School of Communication / USA TODAY Investigative Reporting Fellowship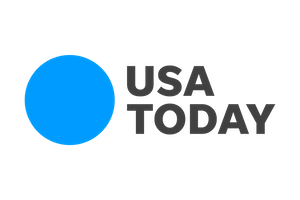 Applications are now open for an innovative investigative reporting fellowship sponsored by the American University School of Communication (AU SOC) and USA TODAY.
The AU SOC/USA TODAY Investigative Reporting Fellow will contribute reporting and research work to USA TODAY's investigative team while honing skills on FOIA and open records, data journalism, and other investigative techniques.
This is a one-year program, beginning in the fall 2019 semester. The Fellow will work part time during the fall and spring semesters (15 to 20 hours per week; September 1 through May 14) and full time in the summer (May 15-August 15).
Successful candidates will have the ability to develop and maintain sources, have a working familiarity with FOIA requests and public records reporting, and be willing to ask tough questions. The Fellow must have prior exposure to a professional newsroom as an intern or staff member. The Fellow will work in the USA TODAY newsroom in McLean, VA.
We are looking for people who can manage multiple tasks and multiple stories in a fast-paced environment and who enjoy building stories around the experiences of real people. You must be willing to take initiative, receive constructive feedback, and work as part of a team.
ELIGIBILITY
Applied and accepted to the AU MA in Journalism & Public Affairs
Enrolled full-time (9 credits or more)
U.S. citizenship or permanent resident status
HOW TO APPLY
Apply to the MA in Journalism and Public Affairs via the online form*. As part of your application to the master's program, you will need to submit the following documents: official transcripts, resume, admissions essay, two letters of recommendation, portfolio (optional), application form, and $55 application fee.
Submit the following documents to gradcomm@american.edu by the deadline. 

Cover letter, no more than two pages, describing your interest in and qualifications for the AU SOC/USA TODAY Investigative Reporting Fellowship.
Two to three samples of work (provide links to your work in one Word document).
One additional letter of recommendation for the AU SOC/USA TODAY Investigative Reporting Fellowship, addressing your professional qualifications and the ways in which you would benefit from the fellowship.
 *If you have already been admitted to the MA in Journalism and Public Affairs, follow the instructions starting in step #2.
COMPENSATION
Partial tuition remission (18 credits hours) and up to a $30,000 stipend
APPLICATION DEADLINE
May 15, 2019