Communications
Anacostia Revealed Set to Air on Maryland Public Television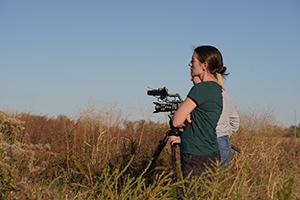 Anacostia Revealed, the latest film to come out of the Environmental Filmmaking for Public Television class at American University School of Communication (AU SOC), is set to air on Maryland Public Television on April 25 at 8:30 p.m.
Shannon Shikles, one of two student producers of the film, said the film is about the Anacostia River's "murky history" and the people who are working together to clean up the river.
"They want to make it swimmable and fishable in the future, which right now it's not," Shikles said. "It's getting close, but there's still a lot of work to be done."Shikles said the Anacostia River recently got its first passing grade for health and safety in over a decade, and it was a D-. The river gets graded on several different aspects and then gets an overall GPA. Shikles said some aspects did get As, but in the overall "GPA" was a D-.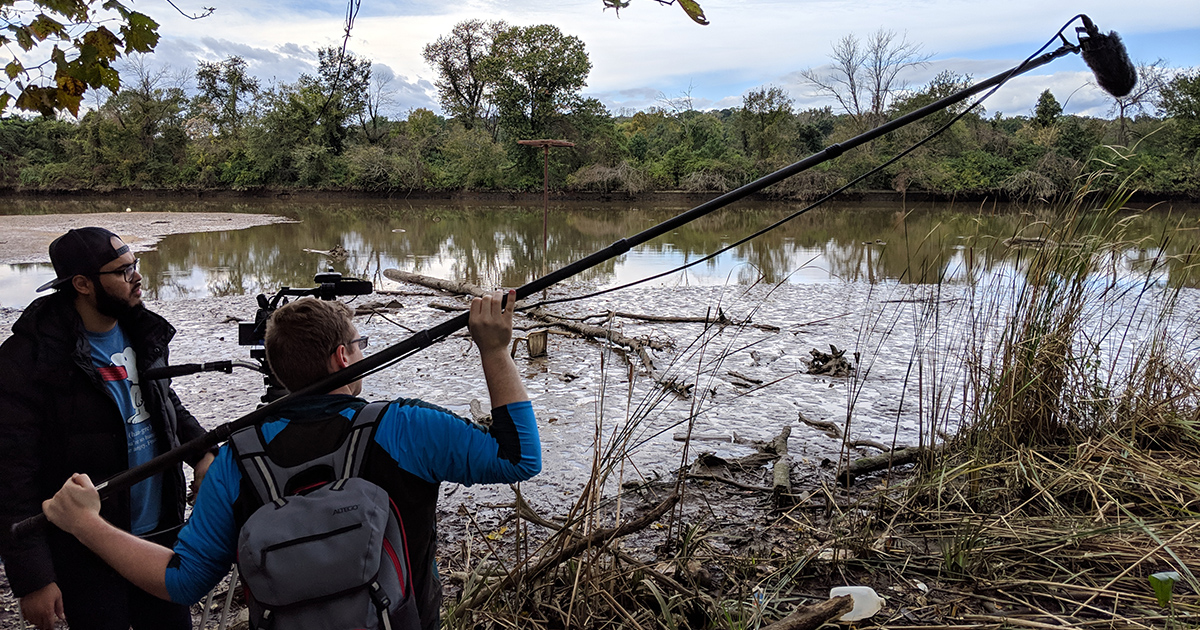 "They've done a ton of improvement," said Mary Alice McMillan, a writer and segment producer for the film. "We don't want to make it sound like it's not a big deal because the work they've done is huge."
McMillan, an MFA student in Film and Media Arts, said that part of the film highlights the fact that the Anacostia River's degradation has historically affected low-income homes and families in D.C. and now that the river is being cleaned, the push to gentrify the Anacostia community is getting stronger.
"We wanted to include that, yes, the river cleanup is important and good, but we also need to be protective of this community because they're the ones who had to suffer from the terrible pollution of the river for so long, and now that it's going to get clean, they deserve to enjoy it," McMillan said.
Graduating in May with an MA in Film and Media Arts, Shikles said the class worked closely with organizations such as the Anacostia Park and Community Collaborative (APACC.) One of its goals is bringing community members and environmental groups together to align the cleanup of the river with community organizations.
Another organization is Building Bridges Across The River, which is coordinating the construction of a walkway across the river by the 11th Street bridge and a park with the community and also donating as much money as is going into the project into the community.
"These organizations are worth mentioning because it's really important to get the message across to the greater Maryland-D.C.-Virginia area and maybe worldwide," McMillan said. "These organizations are the ones who have been making it happen for a long time, and we just get the chance to talk to them and learn from them and share a little bit about it."
McMillan said when the class finally watched the completed project for the first time, she "sighed a big sigh of relief."
"It was just a sprint to the end," McMillan said. "I'm really proud of it. As one small component of this film, I'm just really thankful that everybody had the motivation that they did to make it happen."