Communications
Student Customizes Strategic Communication MA to Her Passions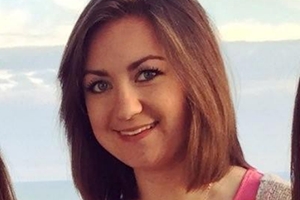 Chandler Green is a student in American University's Strategic Communication MA program. She is expected to graduate in August 2017. Below, Green answers a few questions about her experience at AU School of Communication.
SOC: What attracted you to American University's Strategic Communication Master's Program?  
CG: I chose American's Strategic Communication Masters program because I wanted to learn from professors with extensive professional experience from across the communication field. Many graduate communication programs I researched appeared to be more geared toward academia, but American's program stood out to me because of their wide variety of experienced faculty, whose experiences range from nonprofit, entertainment, crisis communication and more. Plus, I also liked that the full time program only takes one year to complete, whereas most programs take at least two years. 
SOC: How has the program met your goals so far?  
CG: This program has strengthened me as a strategic thinker and as an engaging writer, which are crucial skills I will need for a career in science communication. As someone who did not formally study communication in college, it has been enlightening for me to learn how different theories can be applied to guide communication campaigns and tactics. In addition, the volume and the variety of writing we do in every class has taught me how to effectively communicate for an array of audiences and media platforms. 
SOC: What would you identify as the single best thing about this program?  
CG: I think the best thing about this program is that you can customize it to fit your passions. As an Environmental Science major in college, I chose to pursue communication so I could use it as a tool to advocate for the issues I care about. Luckily, American's program gives you the flexibility to tailor assignments to your interests. As a result, I have had the opportunity to complete in-depth projects on topics that I am personally interested in like climate change communication. This specific knowledge came in handy when I had the opportunity to speak about climate communication strategies for a podcast and publish an article about the National Geographic climate change docu-series, Years of Living Dangerously.
Learn more about the MA in Strategic Communication at American University School of Communication.