Communications
Can Entertainment Fuel Public Good?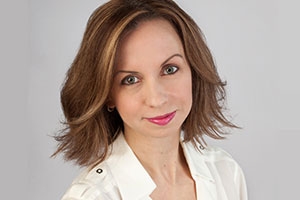 Participant Media and the American University School of Communication (AU SOC) are launching a new initiative, the Participant Media Entertainment & Social Change Project at American University. The project will be led by newly-appointed Executive Director Caty Borum Chattoo.
"Participant Media's decade-long commitment to fostering positive social impact through entertainment storytelling in film and television is a perfect match for Caty's extensive track record and expertise in research, strategy and production of media/storytelling and social change efforts," said SOC Dean Jeff Rutenbeck. "This kind of project illustrates our commitment to creating lab environments that enable universities and external organizations to inform and shape one another's work for public good." 
This project also establishes funding for a unique new SOC graduate opportunity, the Participant Media Entertainment & Social Change Project at American University Fellowship. Working under Borum Chattoo's supervision, the new funded fellow will help produce original and supportive work that shapes strategy and insights for Participant Media.
"It's a unique privilege to work so closely with storytelling designed to fuel positive impact on some of the greatest social challenges of our day," said Borum Chattoo. "I'm honored to collaborate and contribute through this effort, and to help encourage students to think about this kind of work."
Founded in 2004 by philanthropist Jeff Skoll, co-founder of eBay, Participant Media combines the power of a good story well told with opportunities for viewers to get involved. The company's track record includes more than 60 films, such as "Lincoln," "Contagion," "The Help," and "Spotlight." With this initiative, L.A. and D.C. converge in the natural connection between entertainment and progress on the world's most pressing issues, from climate change to global poverty.
Participant has a long-standing commitment to a "double bottom line"—both profit and positive social impact through storytelling. The new Participant Media Entertainment & Social Change Project at American University now becomes part of that pursuit.
In addition to her leadership position with the new Participant Media project, Borum Chattoo is executive in residence at AU SOC and co-director of the Center for Media & Social Impact. She has served in an appointment at AU SOC since 2010, where she also teaches undergraduate and graduate students in courses such as "Communication & Social Change." 
Over the past five years at American University, she has produced six documentary TV specials focused on global poverty alleviation, including "Stand Up Planet," which premiered at the San Francisco International Film Festival and aired on four TV networks in the U.S. and India in 2014. 
Also during her time at AU, Chattoo's production, strategy and research work in media and social change has been funded externally by the Bill & Melinda Gates Foundation, Participant Media, Working Films, Independent Television Service (ITVS), KCETLink, the Walt Disney Company, Fledgling Fund, and more. 
She is a featured national and international speaker on the topic of media and social change, across conferences in entertainment media, public broadcasting, social entrepreneurship, social-impact documentary filmmaking, social-impact games and academic settings.