Alumni
Child's Play is Serious Business for Passionate Alumna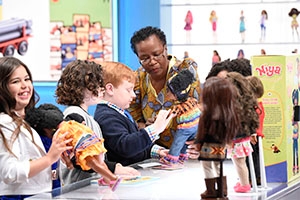 Darla Davenport-Powell (SOC/MA '81) is a pioneer in a billion-dollar industry, bringing her African American doll Niya and her multicultural and multilingual group of friends to children who may never have seen themselves on the shelves of a toy or bookstore before. She will introduce the dolls to families nationwide as a contestant on "The Toy Box," which premieres Friday, April 7, 2017 at 8pm EST on ABC.
Davenport-Powell recalls being a young girl watching "Romper Room" and listening to other kids' names being called by the host, Miss Nancy, as she looked through her magic mirror. "The program ended and she never called my name. That really stuck with me. I felt invisible, and no child should feel that way."
As an adult, these memories sparked her to create Niya, a doll whom she affectionately named after her daughter. In addition, she has written two children's books, "Here Comes Niya!" and her latest, entitled "We Are Friends," Niya's community of interracial playmates and is the producer of its sing-along CD. She has traveled to schools and day care centers to share the friends' story with children. "I wanted to inspire kids to dream beyond their reach."
Today the original Niya doll turns 26. Later this year a rag doll version of Niya will be released.  Davenport-Powell was recently selected for the Score Business Award. Next, she hopes to take Niya and her friends to the animation screen.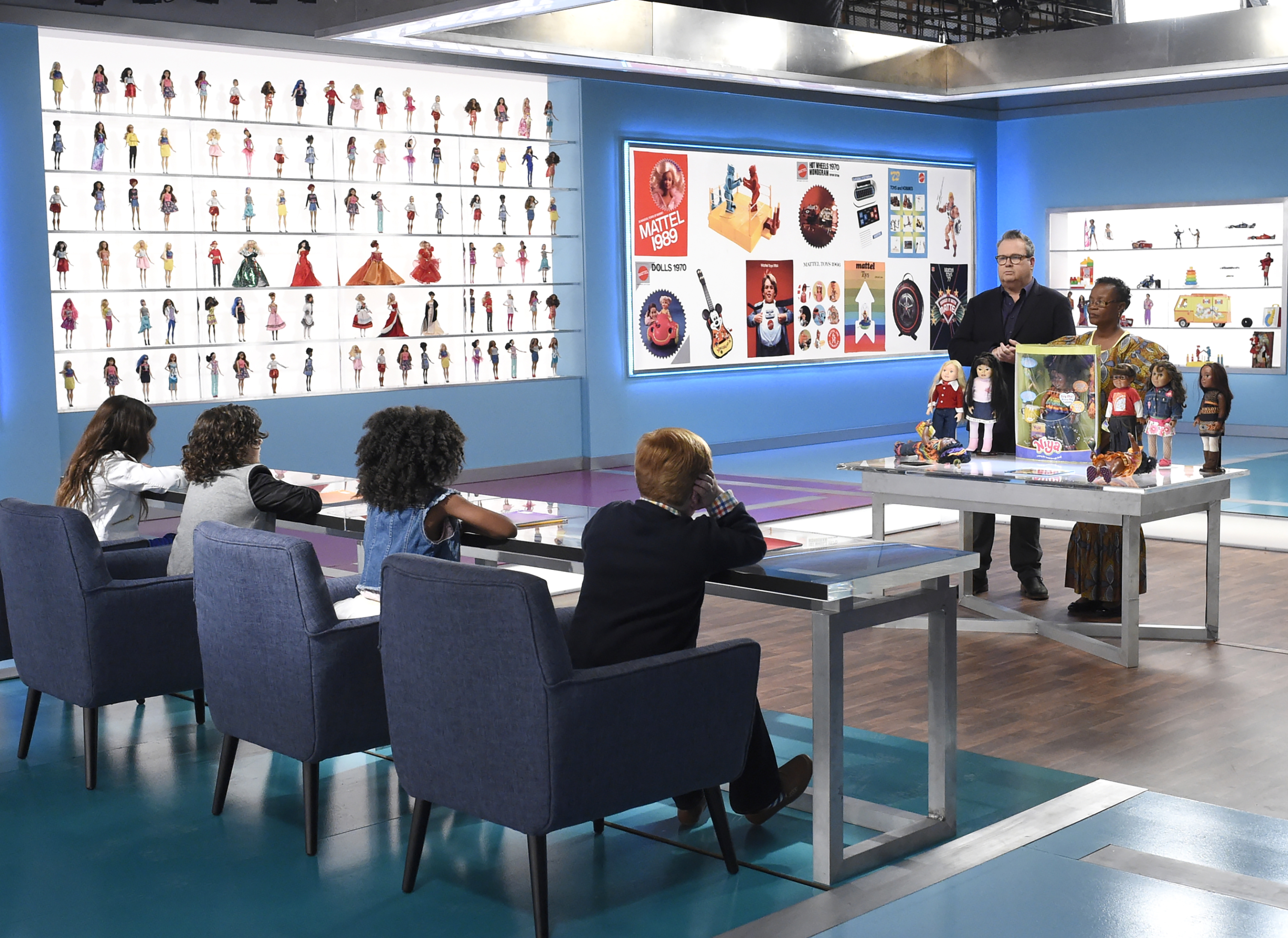 (ABC/Jeff Neira) Noah Ritter, Aalyrah Caldwell, Toby Grey, Sophia Grace Brownlee, Darla Davenport-Powell, Eric Stonestreet © 2016 American Broadcasting Companies, Inc. All rights reserved.
It took a lot of work to get here. Before she was on the shelves of retailers, Niya was only available by mail order and the company functioned in the basement of Davenport-Powell's home.
"Yes, there were plenty of times I wanted to throw in the towel," she admitted. 
"But I kept going because of the kids. I wanted them to see themselves in the books they read, the toys they play with and the TV they watched. It's not just about diversity, it's about inclusion," she said. 
She received numerous rejections and knocked on many doors that just didn't open. Finally, Davenport-Powell and her team met with Kmart, who agreed to sell a limited number batch of the Niya doll in stores. 
"The Toy Box" is not Davenport-Powell's first competition. She was a finalist in the 2005-06 season of ABC's "American Inventors," and with her $50,000 prize, she set out to develop a diverse group of friends for Niya, including Luis, a Hispanic boy, Alopay, a Native American girl. Niya's friend Jake is in a wheelchair. 
"I was able to create the prototype through the wonderful partnership with Susan Mills Winkler. I want children to know that which makes them different, makes them special and that they are enough. A delay is not a defeat. When you have a vision, a promise, a dream hold on to it. You never know when it's going to happen," she said. 
Davenport-Powell is a force for change outside of the toy arena also. She is the founder of the I AM ENUF Foundation, a non-profit mentoring organization that equips youth with leadership skills and tools that foster positive identity development.
"Kids learn about humanity from what they are taught and the images they see, so if the message is derogatory or stereotypical that is what they come to believe."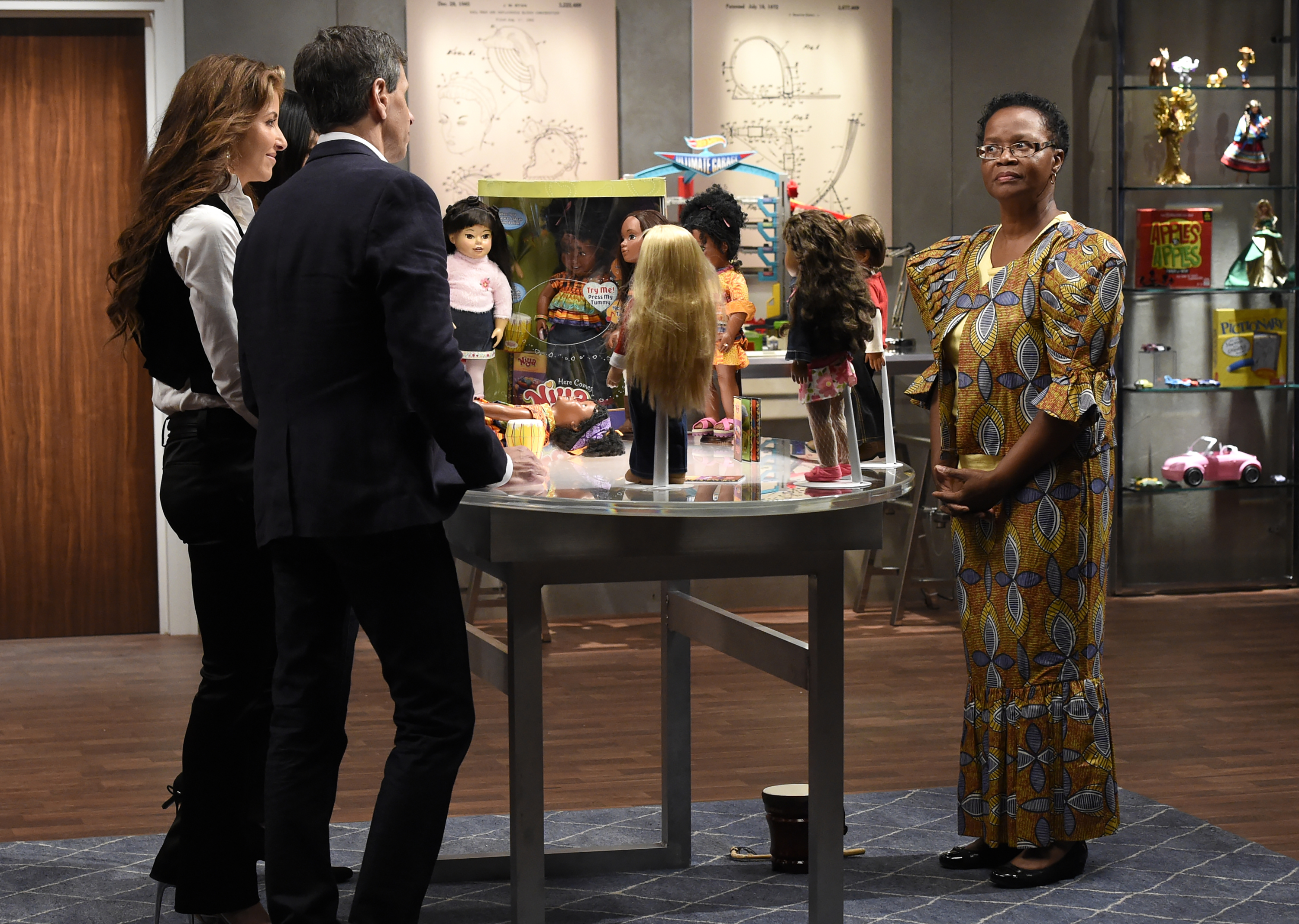 (ABC/Jeff Neira) Jim Silver, Dylan Lauren, Jen Tan, Darla Davenport-Powell © 2016 American Broadcasting Companies, Inc. All rights reserved.
More about "The Toy Box": In each episode of ABC's upcoming toy-competition series, "The Toy Box," inventors present their toy concepts to a group of mentors that include Dylan's Candy Bar owner Dylan Lauren, toy guru Jim Silver and Pixar Creative Director of Consumer Products Jen Tan.  If the toy makers get past the mentors, they will move on to The Toy Box, where a panel of young, no-holds-barred judges that include Sophia Grace Brownlee,  Aalyrah Caldwell , Toby Grey and Noah Ritter decide which toy moves on to the finals and is eventually crowned the winner. The eight-episode series hosted by Eric Stonestreet ("Modern Family") premieres on FRIDAY, APRIL 7 (8:00-9:00 p.m. EST), on the ABC Television Network.