Communications
Center for Media & Social Impact Launches "Resistance: The Exhibition"
Photography is a powerful communication medium, capable of overcoming cultural and ideological barriers and conveying emotion more directly than words alone. "Resistance: The Exhibition," the latest initiative of the Center for Media & Social Impact (CMSI) at the School of Communication, explores the power of photography to document social upheaval and to inspire activism and social change. 
The Center for Media & Social Impact (CMSI), an innovation lab that creates, studies, and showcases media for the greater good, is one of six research labs within the School of Communication. Documenting and researching the role of visual storytelling in social equity is a core programmatic area of focus for CMSI.  In response to its open call for entries, the center received more than 100 photographs from around the world, including Hong Kong, India, and Cuba. Of those, 20 were selected for the exhibition. The exhibition was launched earlier this month in SOC's Doyle-Forman Theater. Students, faculty, and community members came together for the unveiling of the winning photographs, and a presentation by exhibition juror KK Ottesen, distinguished author, photographer, and journalist. 
In her introductory remarks, CMSI faculty fellow and director of the SOC/CAS photography program, Leena Jayaswal described how photographs from the civil rights movement inspired the project. "I looked back at the civil rights photographs and I thought even then, years later, what an incredible collection of work this is and how powerful it is," she said. "I keep coming back to that work."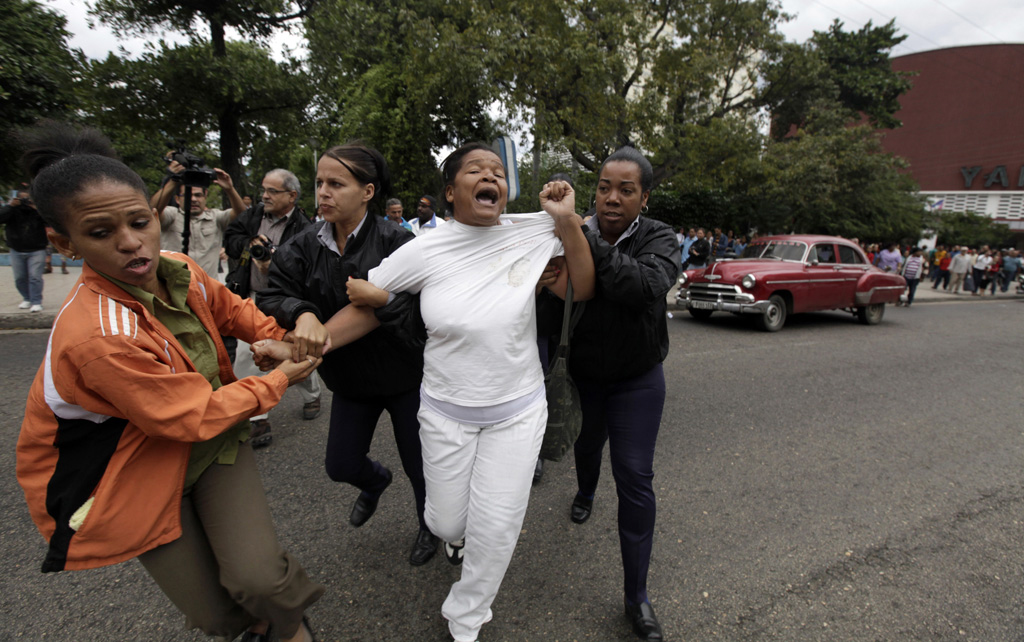 CMSI executive director Caty Borum Chattoo spoke about  the connection between social justice and activism: "If you examine our history, both in the United States and around the world, at every advancement of change and equity in history, you can see the role of activism–the voices of ordinary people speaking up."
The center was motivated to create a historical record. "We're really in this moment of resistance and it's a global movement," said Jayaswal. "I wanted to keep this repository of images about this time period because I think when we look back on it later on it will be very important to see how this idea was being handled."
DC-based photographer and journalist Ottesen, who is also a contributing writer and photographer for The Washington Post and other media outlets, was responsible for selecting the final 20 images.  It was not an easy task. She considered their artistic and technical merits and how well they captured the theme but, above all, Ottesen looked for photos that were effective in their ability to tell a complete and compelling story.

Ottesen drew on her own work for guidance. In her recently published book, "ACTIVIST: Portraits of Courage," Ottesen's photographic portraits are juxtaposed with stories, told in the activists' own words, of the moment or circumstance that inspired them to action. 
Ottesen believes that photography, and arts in general, can transcend barriers to communication. "You can just come at somebody with your point of view and you'll see them close up and pull back, but if you are able to engage them, whether it's with beauty or with a story, if it's something they can relate to, you can touch them in a human way," she said.
The audience response to Ottesen's work and the exhibition photos was enthusiastic. Some were drawn to the artistry of the photos, while others were more interested in reliving the historical moment or parsing the political message.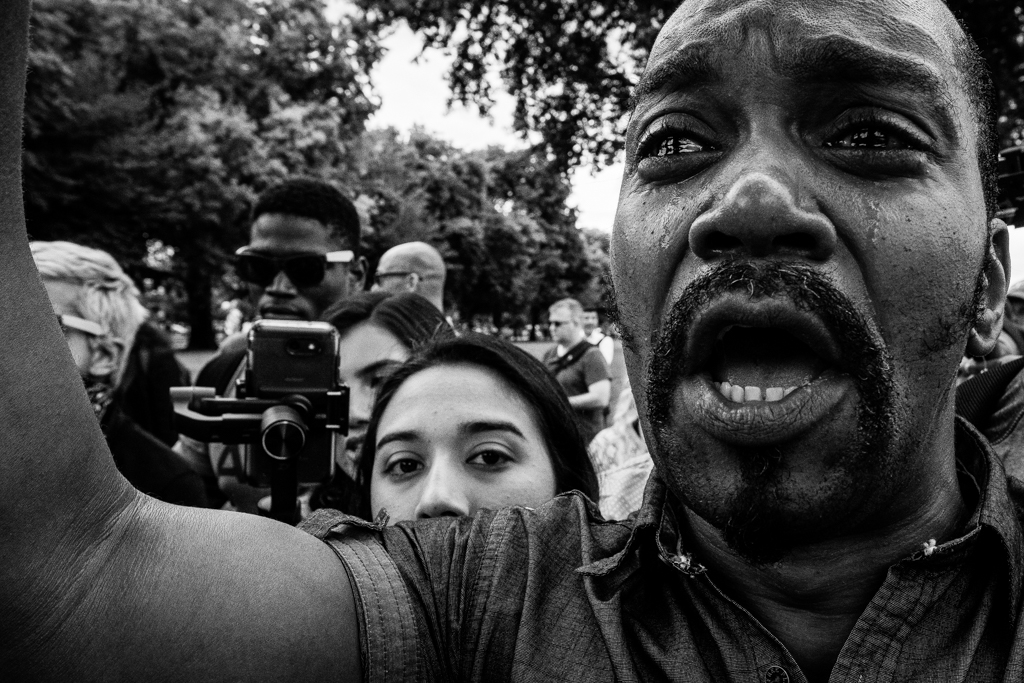 Second-year film student Judith Kirkikis described the images as "super compelling." Kirkikis said she is interested in photography because it allows you to "capture a moment and also document history." Her photos, two of the 20 included in the exhibition, fit those criteria perfectly, documenting scenes from protests of the Kavanaugh confirmation hearings.
Alain Gutierrez Almeida is a professional photographer, adjunct professor of photography at AU and a recent immigrant from Cuba. When he first arrived in DC, he was inspired by the contrast with Cuba, where protesters risk being arrested or losing their jobs. His exhibition photo beautifully captures a moment during the DC women's march. 
Amateur photographer Kristine Jones draws inspiration from her experience as a volunteer connecting artisans some of the world's most remote and politically challenging locations with international markets for their goods.. She said she wanted to highlight issues that are important to her, such as gun violence, immigration, and equality.
Ottesen left us with this food for thought: we can all make change now, wherever we are, with the tools we have. She said, "You don't have to wait for a massive crowd, you can do it by yourself or with two or three people…and with our art, with our stories, we're doing the same thing."
The images will be exhibited from February 3–March 30 at the School of Communication (first and second floors of the McKinley Building) at American University. You can also find electronic images here.