Journalism Student Is Hearst Award Finalist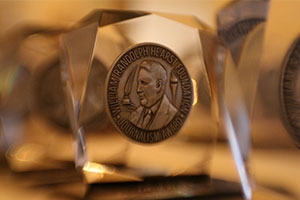 American University School of Communication sophomore Cuneyt Dil is a finalist in the Hearst Journalism Awards. Dil placed tenth in the Enterprise Reporting category for his story Contracting Complications, co-authored by Katherine Saltzman, that ran on the cover of The Eagle student newspaper.
The winners of the 56th annual William Randolph Hearst Foundation's Journalism Awards Program are chosen from the 108 eligible undergraduate journalism programs at universities across the country.
Dil will receive a certificate of merit for his work on Contracting Complications, which highlights the history of controversial treatment of dining workers. The winning story features AU dining employee Christine Hamlett-Williams, 67, who has worked at the university for 34 years.