Communications
Engaging Young Professionals and Honoring Alumni at ONA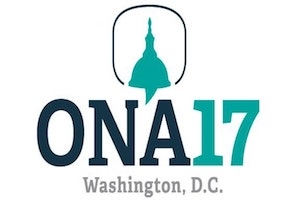 The American University School of Communication (AU SOC) will have a major presence at the 2017 Online News Association (ONA) conference, Oct. 5-7, in Washington, D.C., the largest gathering of digital journalists in the world.
AU SOC is hosting two high-profile events which bookend the main conference that will draw more than 2,000 participants including journalists, developers, media executives, designers and entrepreneurs.
First-ever ONA Student Mini-Conference
The mini-conference, ONAU17, Oct. 4, will draw students and young professionals seeking career and networking advice for jobs in the new digital landscape. The fast-paced event will feature workshops in building online portfolios, landing a job and using social media to promote, source and tell stories.
Speakers include The Undefeated Senior News Editor John X. Miller, POLITICO Managing Editor Sudeep Reddy and Washington Post graphics reporter Aaron Williams.
The mini-conference will also feature several SOC alumni, including Cherisse Datu, interactive media producer at The Undefeated; Ethan Klapper, global social media editor at HuffPost; and Jolie Lee, interview producer at Al Jazeera. ONAU17 is directed by AU SOC professor Jeremiah Patterson.
Space is limited. Register for the mini conference.
Honoring two digital heroes
AU SOC is also pleased to announce it is honoring two alumni, Benét Wilson and Jim Brady, with the SOC Distinguished Communicator Award. They are being celebrated for their outstanding contributions to online news and journalism as well as their efforts to encourage the next generation of journalists, at a reception at the Marriott Wardman Park, Friday, Oct. 6.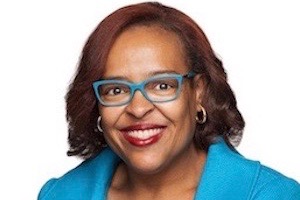 Wilson (SOC/BA '85) is the founder and editor-in-chief of  Aviation Queen LLC, an aviation/travel writing, multimedia and consulting business. She is also an air travel contributor at TripSavvy.com (formerly About.com) and Senior Business Editor of   Airport Business magazine. She is the secretary of the Online News Association board, and was the VP-Digital of the National Association of Black Journalists.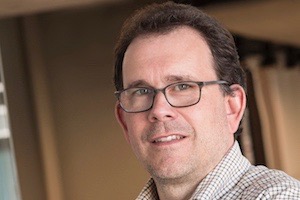 Brady (SOC/BA '89) former president of the Online News Association, is the CEO of Spirited Media, which operates the local news sites Billy Penn in Philadelphia, The Incline in Pittsburgh and Denverite in Denver so far. He also serves as public editor for ESPN. Past roles include Executive Editor of washingtonpost.com, Editor in Chief of Digital First Media, General Manager of TBD and as head of News and Sports for America Online.
"The energy that Jim and Benét have brought to digital journalism is simply amazing," said SOC Dean Jeff Rutenbeck. "They have impacted the field through their professional contributions and countless individuals have benefited from their guidance and inspiration."
The event will provide an excellent chance to mingle with reporters, researchers, educators and recruiters from some of the leading online news organizations in the nation. The reception is free but registration is required.
AU SOC expertise at ONA Conference
Several faculty are playing key roles at the ONA conference itself. Amy Eisman, a member of the programming team, will moderate the "Wonder Women, Unite! Navigating the Digital Workplace" panel. She also chairs the ONA Bear Fellowship committee, which honors rising digital journalists under 30. Jeremiah Patterson will speak on "So You Want to Teach in Academia" panel, as well as direct ONAU17. Margot Susca will be a mentor in the MJ Student Newsroom and Innovation Lab, where students Alicia Abelson, a senior in broadcast journalism, and Haley Samsel, Eagle news editor and a junior with a double major in international studies and print journalism, will be reporters.