Environment
Making Environmental Film that is Seriously Funny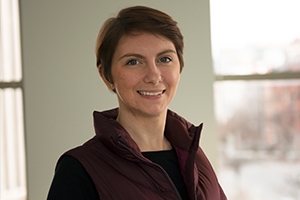 About eight years ago, the Eco-Comedy Video Competition was introduced to the American University campus. Each year it represents a different theme and challenge to participants. This year, the theme was "Conservation and Environmental Protection," and participants were asked to produce a short and humorous video on any topic that relates to conservation and environmental protection. 
Chris Palmer, director of the Center for Environmental Filmmaking at AU and creator of the competition, said that his goal with this competition is to encourage filmmakers and producers of media to use humor to win over their audiences. 
"It always seemed to me that, for the most part, environmental filmmakers were far too dour and serious, and this was hurting their ability to reach people," he said. 
Palmer says that the main goal is for filmmakers to think more creatively and connect the dots between humor, environmental challenges and compelling communication. 
Film and media arts graduate student Ashley Holmes was selected as the winner for this year's competition. Holmes has a background in conservation and animal behavior, which is what she said lured her to the Center of Environmental Filmmaking. 
Holmes, both a Center Scholar and recipient of the Palmer Scholarship, said the process of applying to the competition was pretty straightforward and simple.
"I started with a lot of research about the planets and then took the most interesting facts of each and tried to figure out how they would come up in an interview process," she said. "After that, I just kept tweaking the script, had a craft night making giant planet cut-outs, and found two willing friends to help me film while I painted my face." 
Holmes's short film is titled Planet B and consists of outtakes of interviews with the planets of our solar system, who are all aiming for the role of our next home planet. We quickly see that there is no other plane cut out to replace Earth, so we'd better take care of the planet we have.