Communications
You Have to Ask for What You Want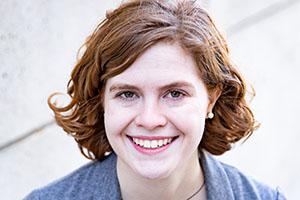 My collegiate adventure has been led by one guiding principle; if you don't ask the question "could I do that?", the answer will always be "No."
How many times have you missed out on an opportunity because you didn't investigate further? How many times have you landed a terrific opportunity because you stayed open to the possibility?
That principle showed up in every decision I've ever made in my four years at American.
Could I rush the cinematic arts fraternity? Yes. I just finished up a year serving as their president.
Could I study abroad? Yes. I went to Prague last spring and ate up every minute of it.
Could I write a screenplay? Yes. I was nominated for two Visions Awards last spring.
Could I audition for the AU Chamber Singers? Yes. I go on tour to Greece with them in a few days.
MTVU is in town, could I work with them? Yes. I co-produced the popular "Professors Read Their Ratings" segment.
Could I get this really amazing summer internship? No.
Well, could I get this amazing internship? Yes.
Regardless of when I received the coveted "yes," it only happened because I asked. Even when I struck out on an opportunity - and I did more often that I'd like to admit - it doesn't mean I stopped asking.
As I graduate, I want to encourage all of my fellow graduates to try and adhere by this simple principle: ask. Don't wait around for life to come to you – go out and ask the question. You may be met with more "nos" than you want, but don't let that derail you. If you don't ask, the answer will always be no. But when you do have the courage to ask, the answer just might be a big, resounding "yes!"
Allison was born and raised in Nashua, New Hampshire, and is a loud and proud New Englander. She grew up with her parents and twin brother and channeled her tomboyish energy into her piano and voice lessons. While she initially wanted to go to a music conservatory, she inadvertently found herself swept up into film, and decided to call American her home. Allison homed in her jack-of-all-trades mentality as a producer, director, actor, and composer on several projects on and off campus but has found the most success with scriptwriting and film editing. More recently, she is the newly minted intern on the comedy podcast The Mike O'Meara Show. She served as president of the Delta Kappa Alpha Cinematic Arts fraternity for the 2018-2019 academic year. She continues to study classical voice and amateur composition, specializing in choir and piano work.