Communications
L.A. Intensive Connects SOC Students with CA Alums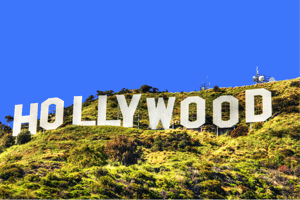 A program at American University takes School of Communication students and recent alums with a focus in the field of entertainment including television and film to California to meet alumni and industry professionals through site visits, meetings, panel discussions and social events. Applications are due Tuesday, October 16, 2018, at 11:59 pm.
By the end of the L.A. Intensive the student will have business cards and contacts for follow-up as well as a better understanding of the industry and landscape for work in the field of communication and, the opportunities and challenges of working and living in Los Angeles. Designed for rising juniors, seniors, graduating seniors, graduate students or recent alumni (past three years), it also shows students how to launch one's career in L.A.
AU L.A. Intensive's schedule presents a wide range of opportunities to learn about the entertainment business. Chief among those offerings are meetings with executives, writers, directors, producers, and actors working in television and film, almost all of whom are either SOC/AU alumni.
Some of the high-profile alumni students meet and network with include Darryl Frank, Co-President Amblin Studios; Danielle Claman Gelber, Founder and President, Acoustic Productions; Barry Josephson, President of Josephson Entertainment; Mitch Nedick, CFO of CW Network Communications and Bonnie Winings, Director of Development and Communications at Griffith Observatory.
Students will also tour Universal Studios Hollywood with a behind-the-scenes look at an aspect of a communication career at the park and exclusive backlot access tour the movie industry's busiest sets in a special trolley, where you can disembark to explore areas not open to the general public including sound stages where blockbuster movies and TV shows are filmed and Universal's World-Famous Property Department, home to thousands of set pieces and decorative items used for film and television production.
While not part of the program, some students may line up their own internships to begin on or after May 23, 2019.
There is a $1750 cost for the program, in addition to travel, which must be arranged by and paid for by the students. However, students with high need who are accepted into the program will be awarded support on a case by case basis. This program does not include academic credit.
Requirements for the program include: being in good academic and judicial standing, a minimum cumulative GPA of 3.0, completion of 75 undergraduate credit hours, resume, writing samples, and completion of the application.