Communications
Lagrant Foundation Scholarship Recipient Proves Importance of Diversity in the Classroom and Field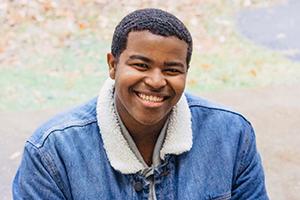 It was just another day of virtual learning, this spring, when Zach Gradishar got the call that would brighten his day and many more to come — he was the recipient of one of the  prestigious Lagrant Foundation scholarships. The Los Angeles-based Lagrant Foundation is dedicated to increasing the number of minorities in advertising, marketing and public relations by offering scholarships, workshops, mentorships, and access to internships and entry-level positions.  
It's no surprise that Zach, a PR and Strategic Communication Major with a 3.8 GPA, and a slew of internship and voluntary leadership experience, is one of a handful of American University students to receive this impressive scholarship.  
When we caught up with this rising junior in his hometown of Chicago, Zach was both honored and grateful for this opportunity. In addition to receiving a monetary stipend, he will be partnered with a mentor and is producing a biographical blog and participating in career development workshops for Lagrant. Normally he would travel to New York for these opportunities but in these times is doing it virtually. When he first learned his exciting news, Zach had just enough time before his Zoom class to share the news with his mom who jumped up and down with joy. Soon his two German Shepherds, Boomer and Peanut, joined the fun, followed by his dad and younger brother. Both his parents are physicians working during the global pandemic of COVID-19.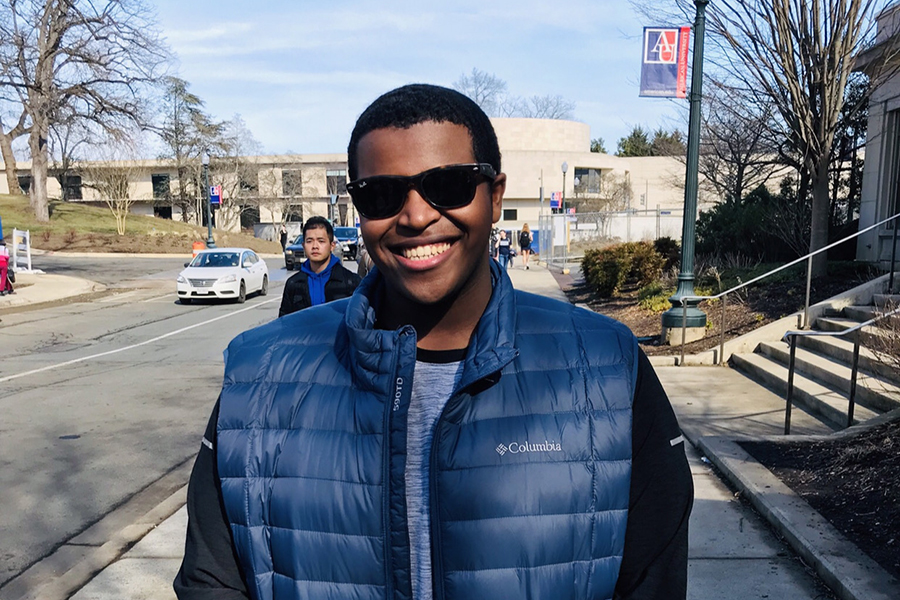 Zach's story begins in Addis Ababa, Ethiopia, where he was born and lived in an orphanage for just under the first year of his life. Adopted by two American physicians into a family that places a strong value on the importance of higher education, Zach says he believes in taking full advantage of all the opportunities he can. His success at his competitive high school, Saint Ignatius College Prep, paved the way for a wide range of options for his next chapter.  
Wanting to forge his own distinct path in either DC, New York or California, Zach explored many colleges and universities. In fact, he applied to 32 colleges and universities. American University was the last school he applied to and he almost didn't finish the application after preparing so many others. It was the Washington DC Mentorship program that solidified his choice, along with AU's proximity to DC. As he excelled at writing and communication he enrolled in the School of Communication. 
Pivotal to Zach's AU success was his freshman year COMM-100 Professor Donte Newman. Zach explains that "being taught by someone who looks like me" was vital for him and other underrepresented students. In addition, Newman offered Zach an opportunity to teach his very own lecture on the importance of minority representation in TV and Film. Zach was thrilled to receive positive feedback from Newman and his fellow students, affirming any doubts he may have had about being on the right path.  
He also found Professor Pallavi Kumar's Public Relations class extremely worthwhile. And it was Kumar who suggested Zach apply for the Lagrant Foundation scholarship. "I am so pleased that Zach was chosen as a recipient of a Lagrant Foundation scholarship," Kumar said. "This recognition will help further strengthen his already strong experience in the PR field while also providing him with mentorship and networking opportunities. He is exactly the type of young person we in the industry want to nurture and support." 
In addition to thriving in the classroom, Zach has immersed himself in campus life with roles in Alpha Phi Omega, AU Catholic, The National Society of Collegiate Scholars, AU Black Pre-Professional Society, and the Public Relations Society of America. Most recently, as PRSSA's VP of Diversity, Inclusion & Service  Zach worked with  Professor Priya Doshi to create a yearly membership scholarship for minority students. Named to commemorate Barbara Harris, an African-American PR pioneer who dedicated her life to helping minorities and marched with Martin Luther King, Jr in Selma. Zach said he "was determined to take advantage of his position at PRSSA and his platform to try and make a difference." He has plans for other fundraisers in the future with other professional organizations on campus. 

Off campus, Zach's extensive internship experience includes stints at Northwestern Medicine, MWWPR, and the Youth Leadership Foundation. This summer, Zach is interning with DC's Family and Youth Initiative, where he is managing online communication platforms, developing marketing materials, analyzing communication data and using social media to create themed outreach campaigns. 
And his favorite way to spend whatever free time is left is to hang out with friends. "Friends are the family you choose to make," explained Zach. "They mean everything to me." Picnicking on the national mall and enjoying the shops and food in Georgetown are among his favorite DC activities. 
Ultimately, Zach's dream is to work in the entertainment industry on the West Coast and he is considering continuing his studies at the graduate level in Strategic PR for Media and Entertainment.