Communications
2019 AU-Pulitzer Center Fellow Liz Weber to Focus on Senegal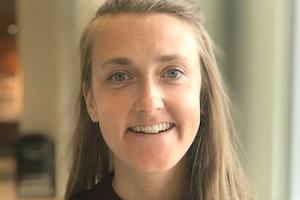 The American University-Pulitzer Center International Reporting Student Fellowship program has selected its eigth fellow, School of Communication (SOC) graduate journalism student Liz Weber. The fellowship program has given AU students interested in international reporting the chance to thoroughly pursue stories involving underreported systemic issues around the world.
Past fellows have reported on the challenges journalists face in Mexico, the transgender experience in Thailand, and the legacy of the covert US bombing campaign in Laos. Topics investigated by fellows include religion, race, gender, public health, and more. SOC is a member of the Campus Consortium of the Pulitzer Center on Crisis Reporting.
Weber, who will complete her master's in journalism and public affairs this summer, has been interested in becoming a foreign correspondent for several years. "I think (the fellowship) will be a really great opportunity to get funding and support and test it out a little bit," she says. Weber credited SOC Professor Bill Gentile and his Foreign Correspondence class for helping her with the fellowship application process.
Her reporting project will take her back to a place she lived in the past as a Peace Corps volunteer: Senegal. Her project will focus on cotton farmers in the country, many of whom are struggling with poverty and abuse. "A lot of them are being taken advantage of by different companies and not being paid as much as they should be, or going into debt to different companies," Weber explained. "I'm going to swing by and see people in the village I used to live in, and that will be really exciting." Having lived in Senegal as a volunteer, she said that visting in the capacity of a journalist and investigator will require a very different mindset.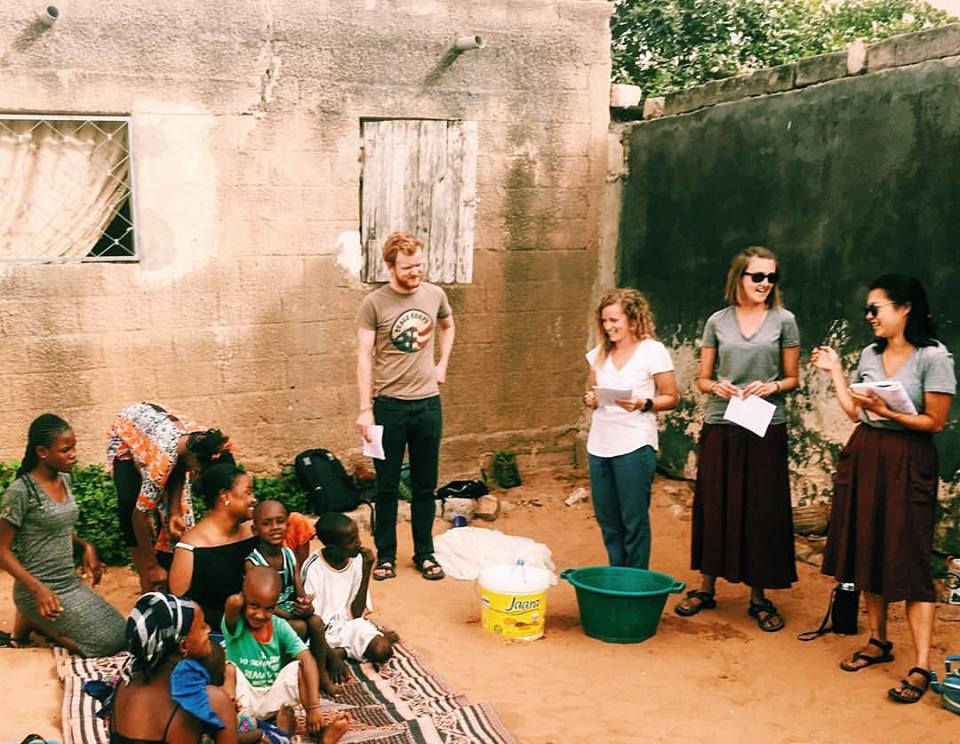 Liz Weber, standing second from right, with a group of Peace Corps volunteers and locals in Senegal. Photo by Falaye Danfakha.
Ultimately, Weber believes the story will uncover a major system failure present in Senegal, which, in Weber's opinion, is the goal of investigative journalism. "With my story specifically, there is already this (economic) structure already set up in Senegal that is taking advantage of all these small-scale cotton farmers… I love investigative pieces that tell new stories or stories you haven't heard from voices that have been overlooked or forgotten."
While at SOC, Weber has participated in its Washington Post practicum and been a Dean's Intern at the Durango Herald. This summer, prior to her trip to Senegal in August, she will be interning with High County News covering western public lands and natural resources on the Hill, and working part time with the Washington Post general assignment team.  After she completes her graduate studies, she hopes to start her journalism career in DC while completing her AU-Pulitzer Center project.