Communications
Maria Elena Salinas, the "Voice of Hispanic America," discusses Latinos in journalism and reflects on her career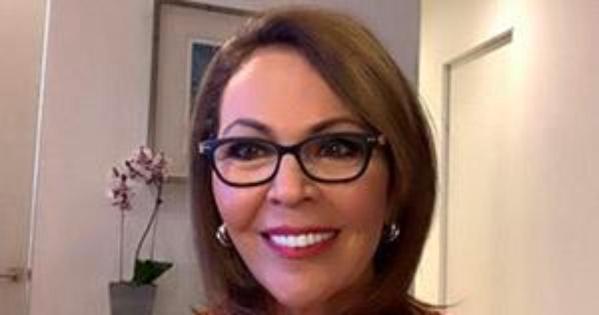 Regarded as the "Voice of America" by the New York Times, Maria Elena Salinas is one of the best-known news anchors in broadcast journalism. She spent nearly four decades at Univision where she broke language barriers and interviewed every U.S. president since Jimmy Carter. In 2019, Salinas joined CBS News as a contributor, after AU Alum and CBS News' president Susan Zirinsky invited her to cover the 2020 election and the issues that affect the Latino community. 
Since joining CBS News, Salinas has contributed to the network's coverage of the election by highlighting the importance of the Latino vote in battleground states such as Florida and Arizona, anchored the CBS News documentary "Pandemia: Latinos in Crisis." She also most recently covered both the 2020 Republican and Democratic National Conventions. 
As a pioneer who faced many barriers in the field of journalism, Salinas argues for a fundamental change in newsrooms, where Latino journalists can express themselves and promote transparency regarding the issues that affect them.
"Our stories are harder to get out there […] and it's a part of the struggle that I have," she said. To her, promoting transparency in journalism means discussing the issues that affect the Latino community, breaking language barriers by delivering news content in more than one language, and granting the opportunity for Latino journalists to represent their own community in newsrooms.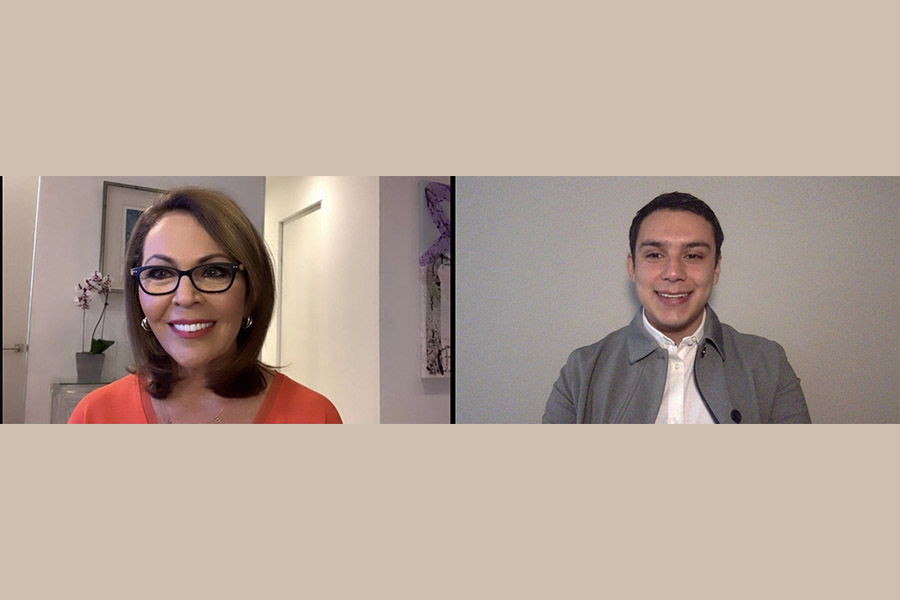 Salinas remembers the many challenges she faced when she began her career in 1981 as a reporter, anchor and public affairs host for KMEX-TV Channel 34, a Univision affiliate in Los Angeles.
"Covering any political event was difficult because we couldn't get interviews," Salinas said as she discussed rejection and not being taken seriously at the start of her career. When politicians would ask her what channel she worked for, Salinas would respond with "Channel 34," but "It was like no one knew who it was," she said. 
During her three decades at Univision, Salinas led the struggle to sexism in the workforce, both as co-host of "Noticiero Univision" and co-host of "Aquí y Ahora," a Spanish newsmagazine program. She was one of the first female journalists to cover the U.S. invasion and occupation of Iraq. In 2007, the trailblazer became the first female to co-host the first Democratic and Republican presidential candidate forums in Spanish for Univision.
As a Latina journalist, Salinas doesn't believe her ethnicity ever played a role in determining her success in broadcast, but she argues that being a woman in the newsroom made it much more difficult to earn colleagues' respect. 
"I think if there's any types of obstacles or challenges that you face when you're working in Spanish-Language media is to[wards] gender," Salinas said. She argues that women in journalism have to work twice as hard to get half of the recognition that men get, with sometimes having to work "three-times as hard" to get a third of the recognition men receive in newsrooms.
"We're still living in a macho society," she said. This is still a man's world." 
According to a 2018 Pew Research Center study, 77-percent of newsroom employees are white and male, whereas the national workforce stands at 61-percent white and male.
Salinas has won numerous awards including a Peabody Award, multiple Emmy's and in 2017, was awarded an honorary doctorate degree from American University's School of Communication.
In addition to being an award-winning journalist and author, Salinas is a philanthropist who co-founded the National Association of Hispanic Journalists (NAHJ) in 1984 and currently sits on the board of the Hispanic Scholarship Fund (HSF), a non-profit with the mission of  helping young Hispanics attend college and empowering them throughout. She encourages young Latinos to join the field of communication even at a time where the president of the United States labels media outlets as fake news. "Don't let the negative rhetoric get to you because that too shall pass," she said.